Sagebrush Annie What a Tale Helendale CA Route 66
A couple of things may come to mind when you pass the Sagebrush Annie Saloon wood structure on the National Trails Highway in Helendale California between Barstow and Victorville as you motor west….. What is that façade, why is it there and what is that stone building next to it. The answer would be right out of the history books in the fact that the stone building was an old service station and built by well known architect and bootlegger Guy Wadsworth in 1931.*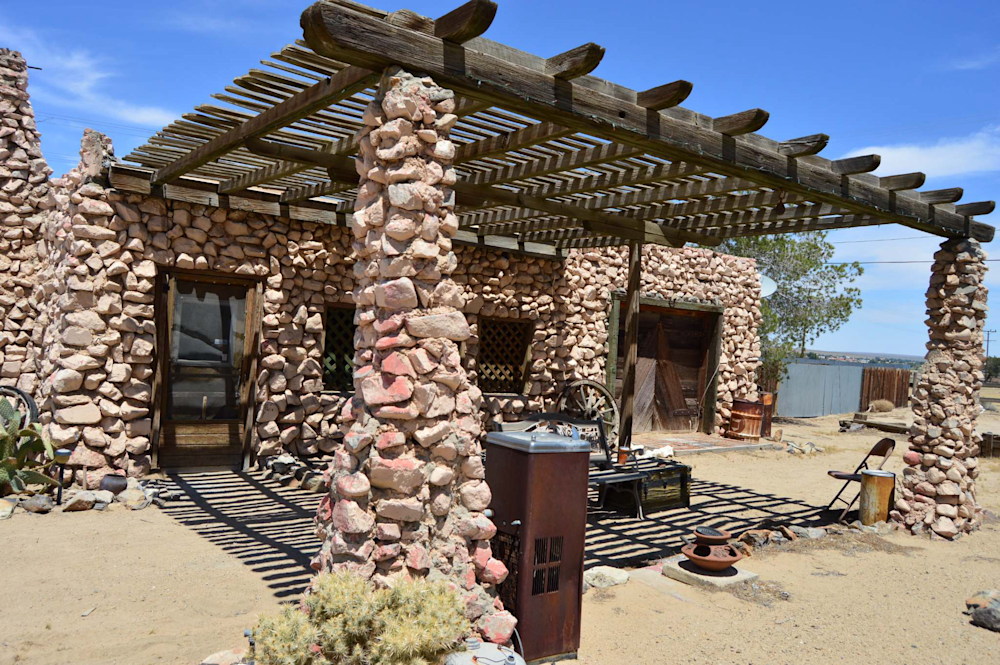 The nation was coming out of the Depression and Prohibition by the time the service station was finished. * Owners Bessie and George Sibert were strong folks who opened up the Sagebrush Service Station to the Route 66 travelers and they thrived.*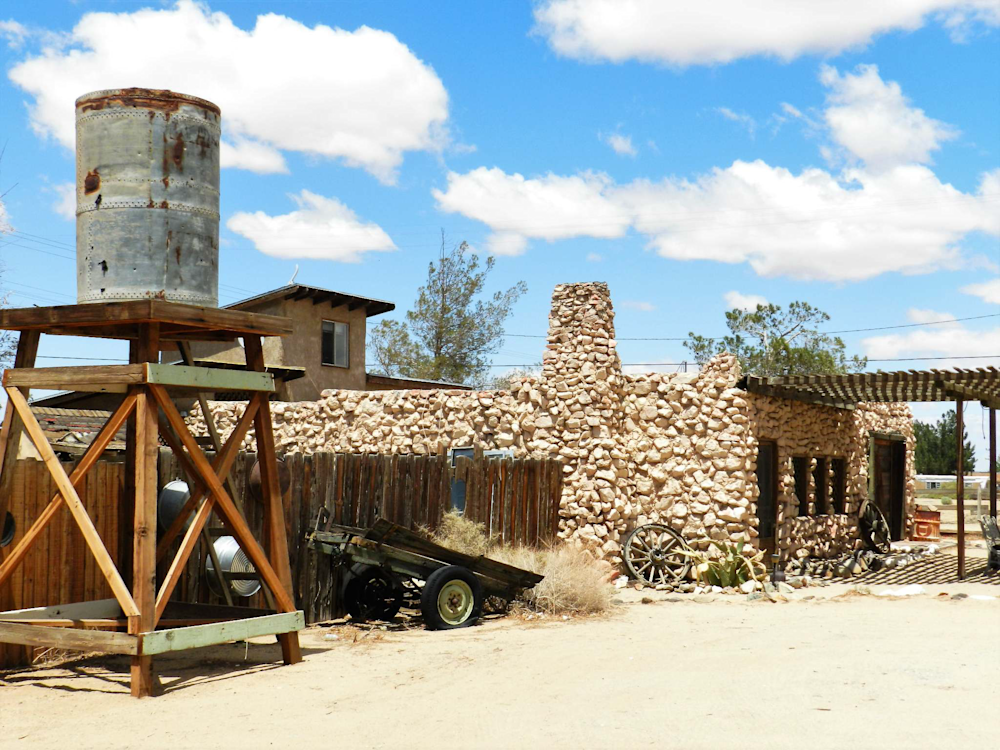 Bessie became known as Sagebrush Annie, after being compared to the character in a 1927 movie Tugboat Annie. * Bessie was quite a character loud and boisterous, but she loved the desert and in a few years had convinced most of her family to move to Victorville or Helendale. * They were a vibrant group of people and embraced their surroundings whole heartedly.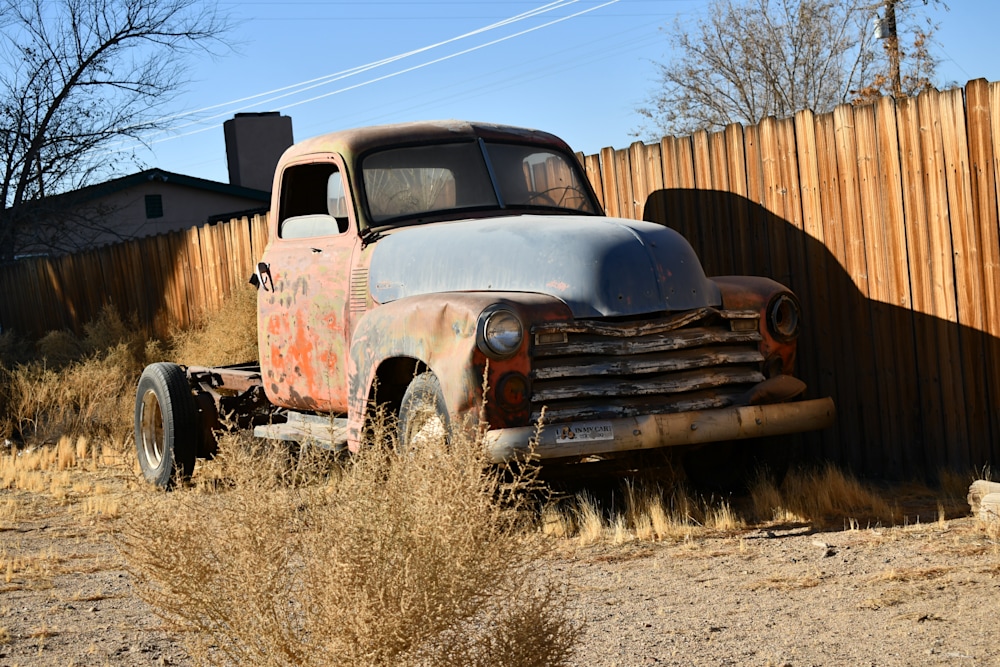 The Sagebrush Service Station became the Sagebrush Inn, and then the Sagebrush Roadhouse in 1934 when an additional building was built next door to the station where dances were held every Saturday night.* Dancing Drinking and there may have been more going on, but no one talked about it. Not polite people anyway. There are great tales to delight and entertain in Richard Thompson's book and it makes for a quick fun read. (The Story of Sagebrush Annie and the Sagebrush Route with a self guided tour of Route 66 from Oro Grande to Helendale)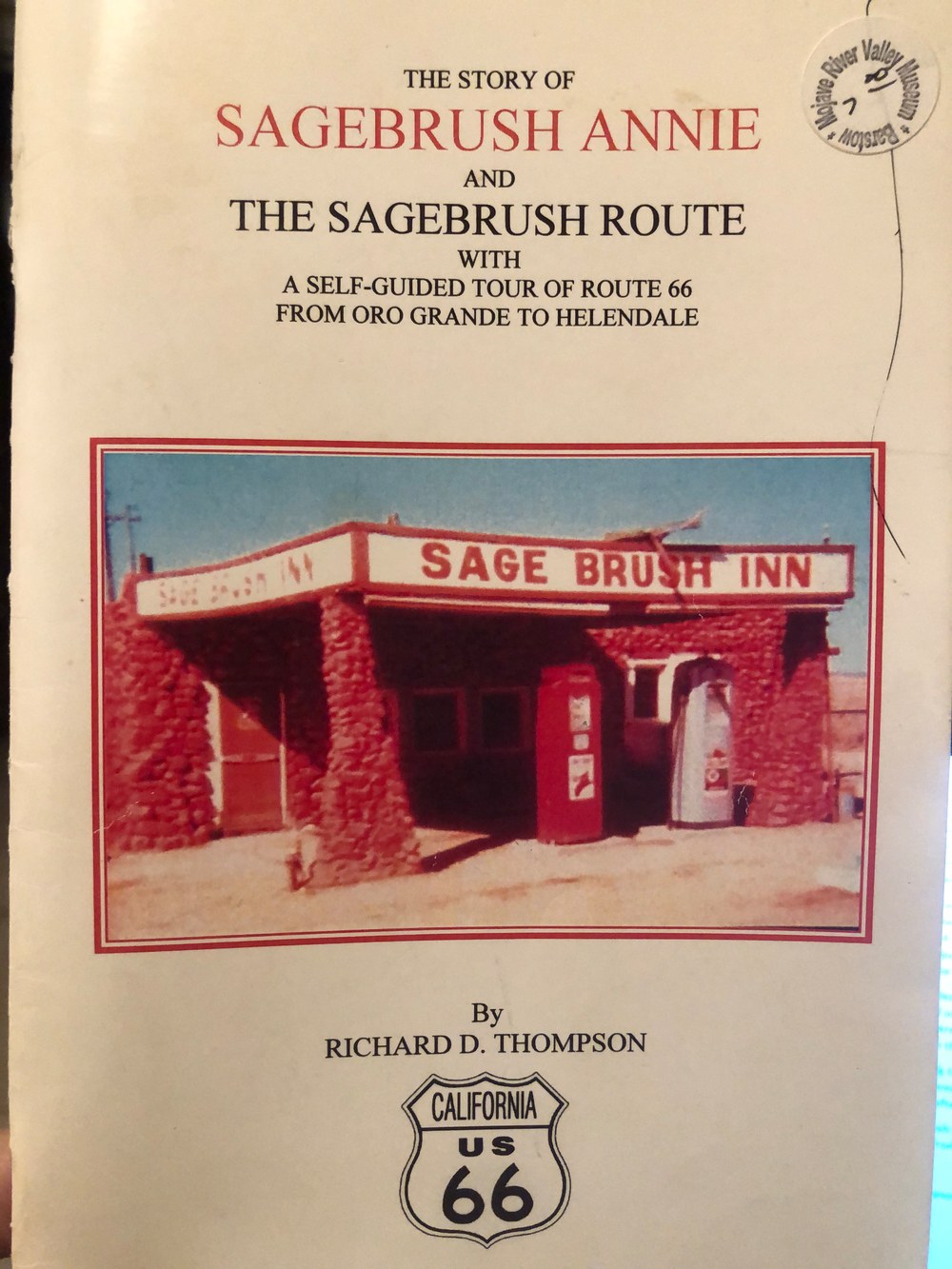 The façade was added about 10 years ago to show what the Roadhouse may have looked like. The weather takes a toll on the wood and it is redone, and then weathers again, but fun to see what it may have looked like in it's heyday. The stone service station looks virtually the same as when it was built, just like in the Three Pigs Story, the wind and sun can huff and puff but it doesn't fall down. This is stone, I know the pig story was bricks, but same concept.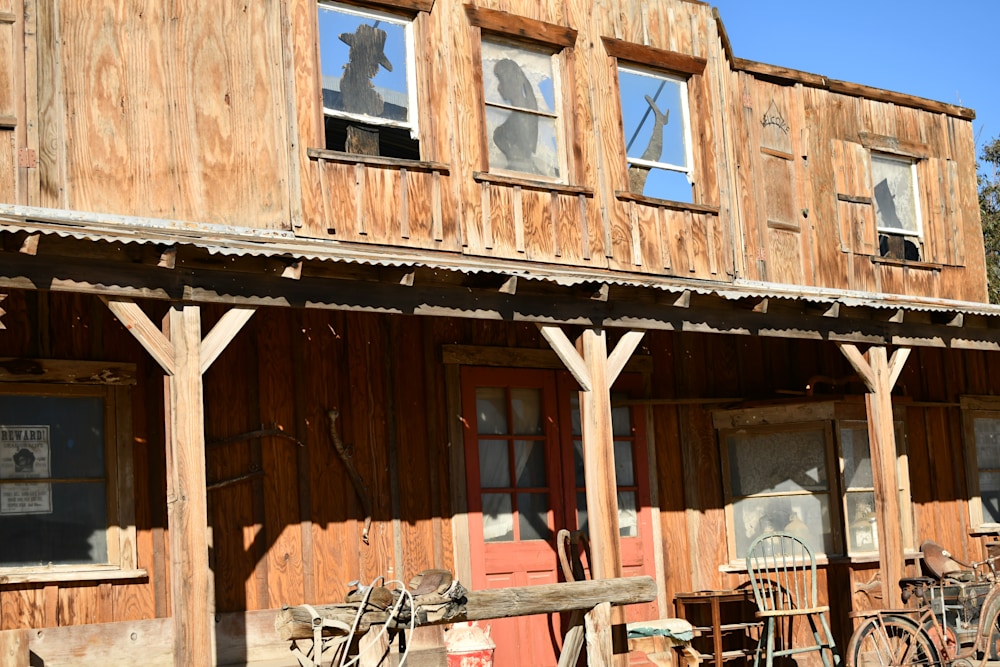 If the walls could talk they would tell some tales. Built to last, built to admire, and still standing as a memorial to two folks who made this part of Route 66 their home and business from 1931 to 1970 even after the Highway had been decommissioned. Truly a treasure of the desert!


To motor to Sagebrush Annie, take National Trails Highway from Barstow to Victorville. The Sage Brush Inn is about 3 miles from the Polly Sign on your right. Look for the façade.

*References in piece from Richard D. Thompson Book Sagebrush Annie (highly recommend)