Oro Grande California Small Town Mojave Route 66
Oro Grande California on the National Trails Highway is still a charming small town. The bank dates to 1860, that is 159 years! And the building is still standing. Along with this old bank, there are antique stores, and a map of the Evolution of America on Train Car Graphics. There is also a montage to the old marketing tricks of the 50's with a colorful cow on the top of the Pizza Shop. Cross Eyed Cow Pizza, and it has gotten good reviews. Their van was stolen a few months back, but due to the van's colorful paint job and the power of social media, it was soon recovered. Sometimes you just have to scratch your head about thieves and their intelligence.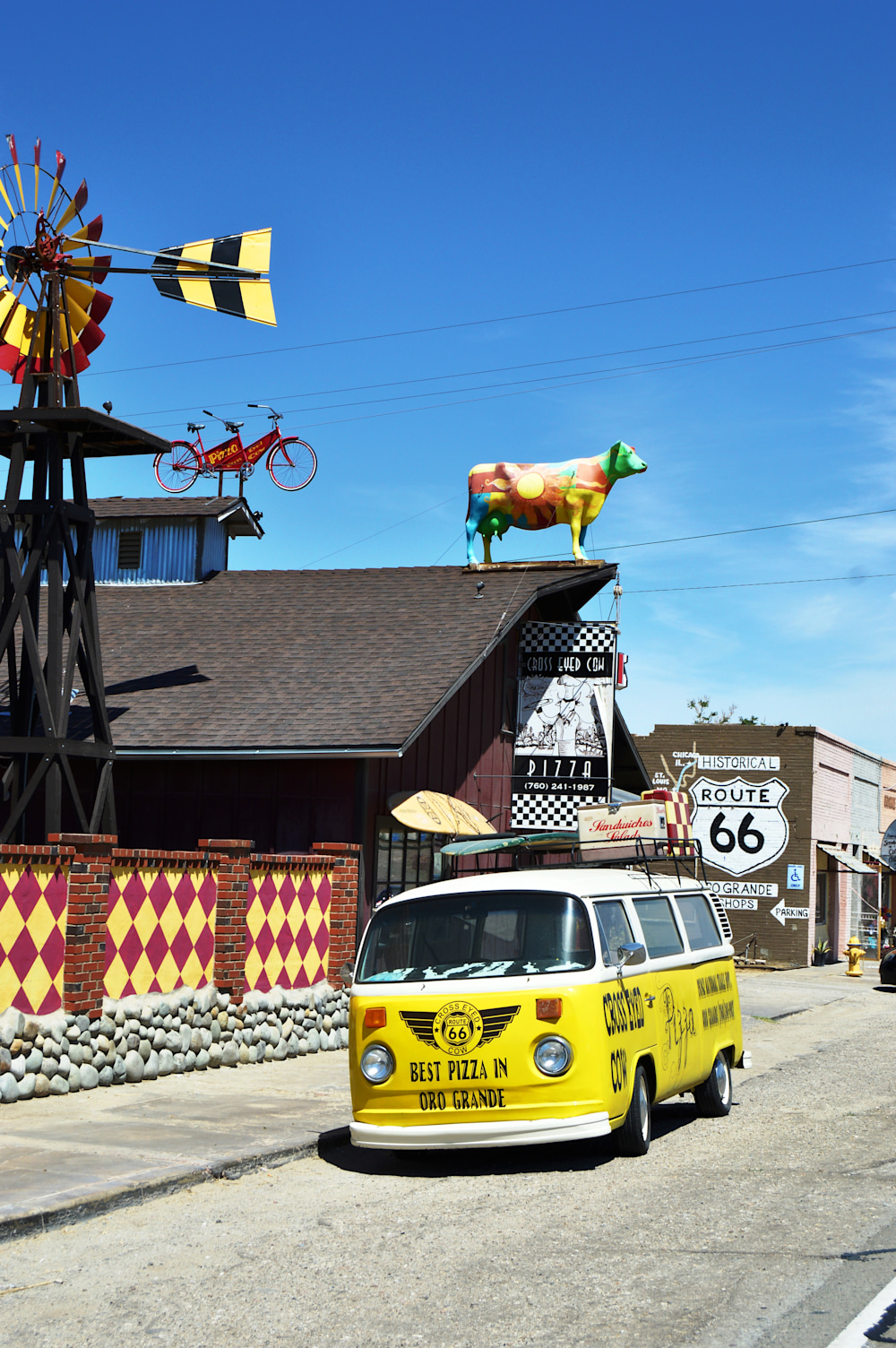 The shops at Oro Grande have just been recently opened. With Dead Celebs, a vintage clothing shop, always fun to browse those, a shop to buy, sell or trade, your treasures, or find new ones, and a sign shop with prints just to name a few.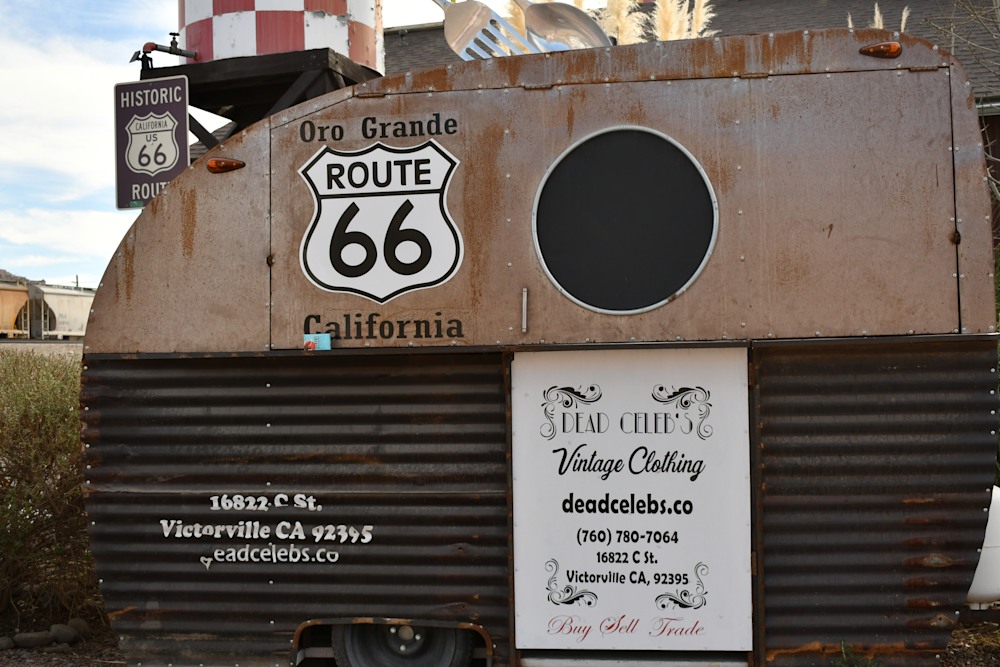 Plenty of parking in their parking lot with a train mural on the back fence that tells the evolution of the United States. Adults will appreciate the detail; the kids will love the graphics.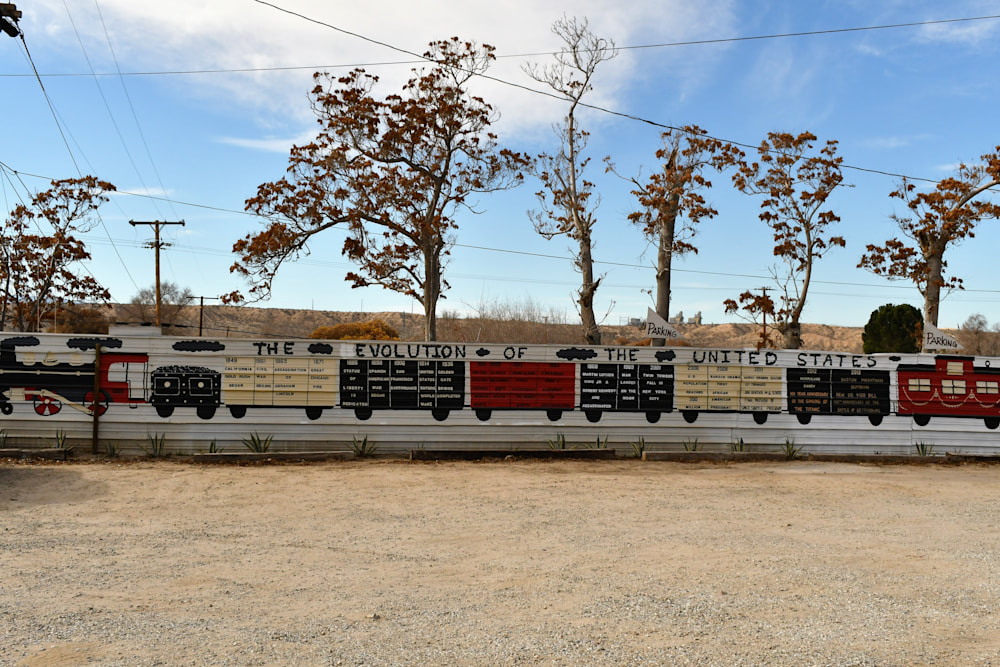 Just a short distance from Emma Jean's Cafe and if you have not had one of their Brian Burgers Highly Highly recommend. You cannot miss Oro Grande with a big map of the Route painted on the side of one building and the Cross Eyed Patchwork Cow on the roof of the Pizza Shop. Hope you take the time to check out this little gem in the Mojave Desert.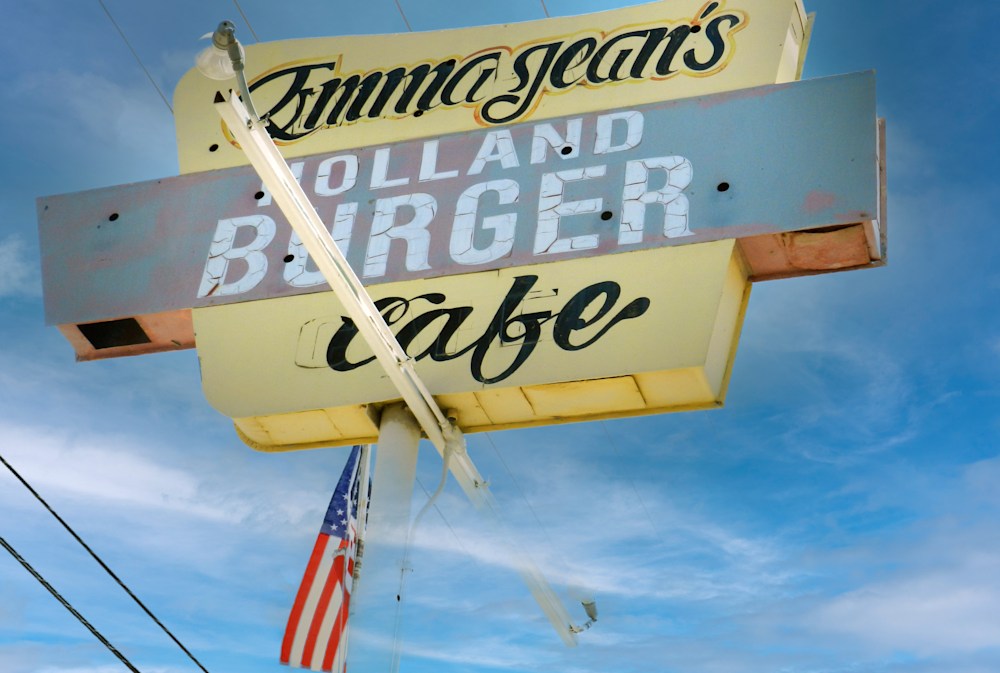 As you motor west if you are on the 1-15 get off on D street In Victorville and go North West You will be on National Trails Highway Old Route 66. Emma Jean's will be on your left, 4 miles to the shops at Oro Grande. If you have picked up Route 66 in Barstow, continue National Trails Highway till you get to Oro Grande.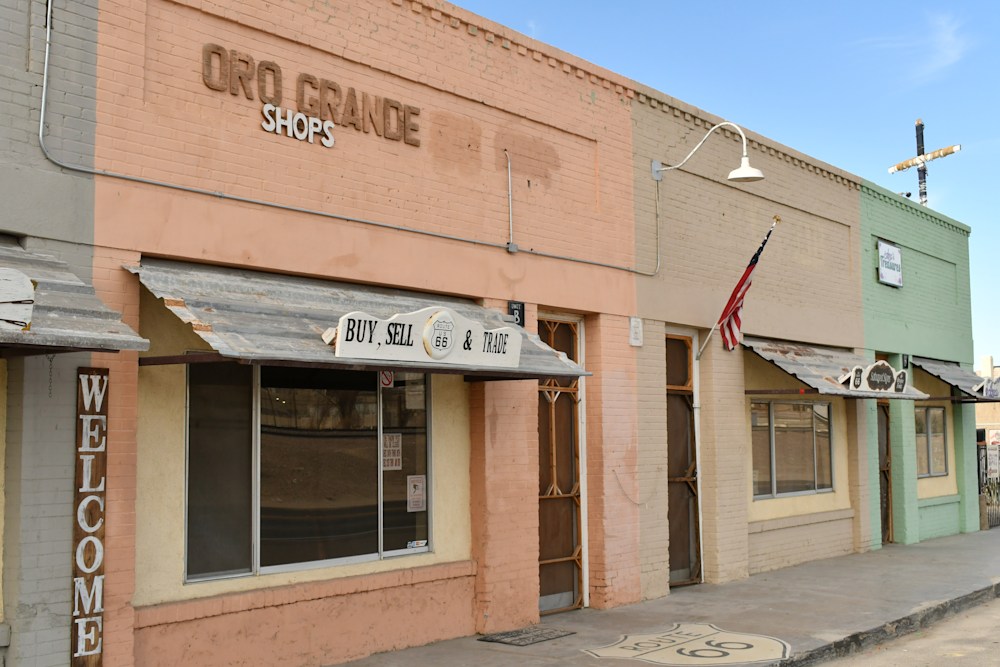 Bonus there is an old Trestle Bridge you will cross!