McDonalds Roadside Attraction and First on California Route 66
The McDonald's Story along Route 66 begins with Hot Dogs and in Monrovia California in 1937. The brothers Dick and Mac McDonald opened a small hot dog stand serving the many citrus pickers and workers in the area, but then moved to San Bernardino where they expanded their menu and the size of their business. Still on Route 66 they served many travelers until one fateful day Ray Kroc had a vision.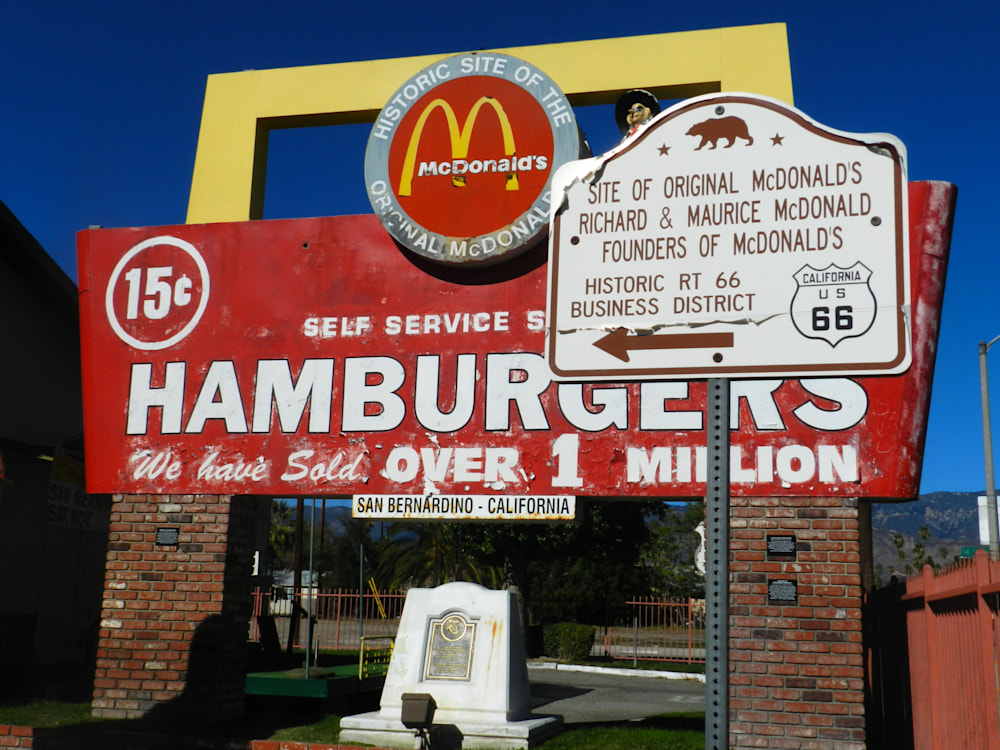 Most folks know the story, Ray Kroc sold milkshake multi-mixers and was intrigue that the brothers needed 5 mixers. He found out why, they were doing "fast food" and he bought the business in 1955…… such a legend is born. Another fact known, he did not buy the San Bernardino property although he thought he did, but he did buy the name. So the brothers retained the property in San Bernardino, but lost the name. Hmmm seems both should have gotten better lawyers to negotiate this sale. Ray Kroc opened his first McDonald's in Des Plains Illinois in 1955.

The McDonald brother's property they retained in San Bernardino has been turned into a museum which you can enter free of charge. If you ever missed a Happy Meal toy you were just dying to have when you were young, it is probably there for you to gaze upon.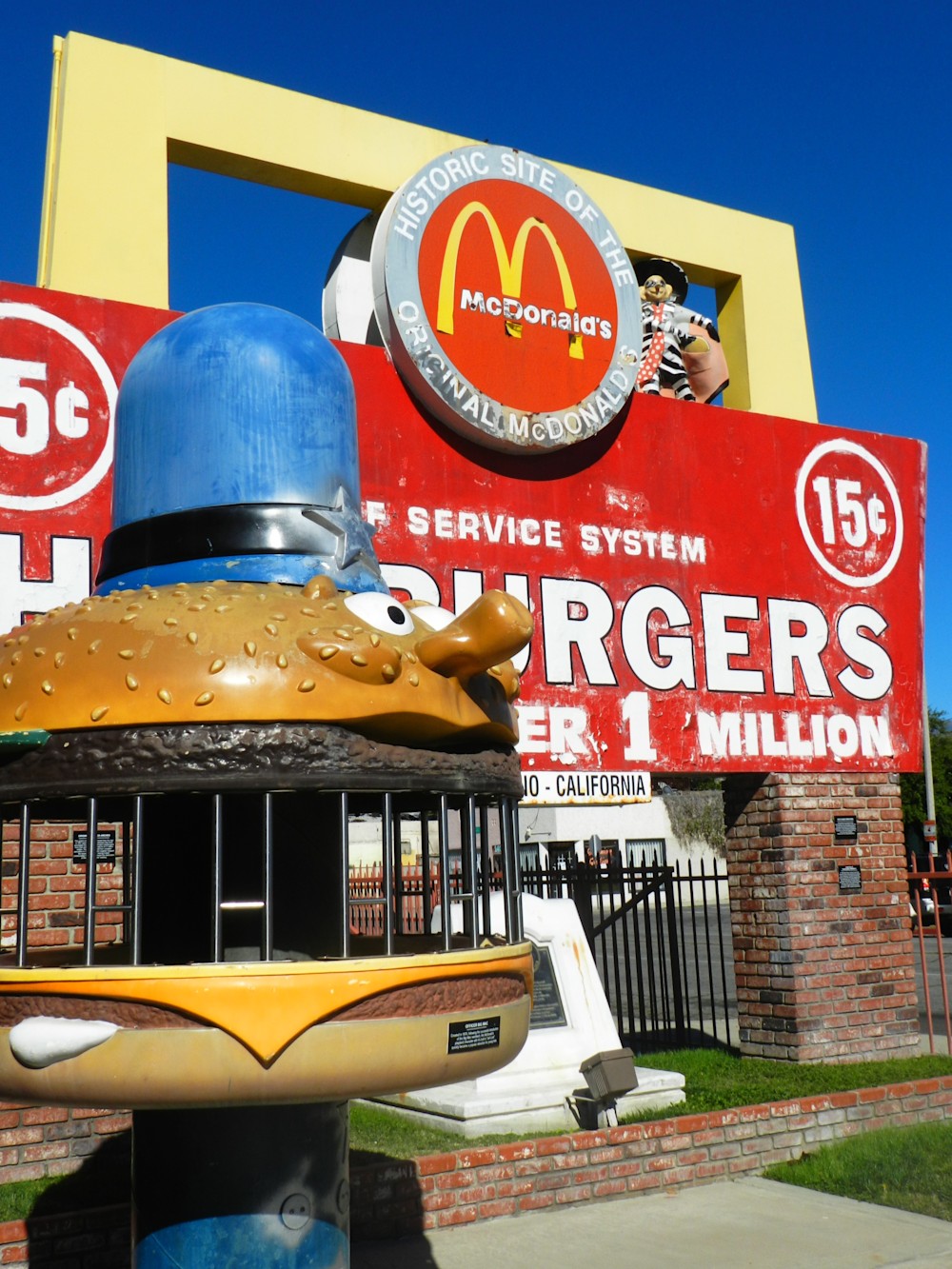 By the time McDonald's had come to an area in Ohio that we could visit, hamburgers were 15 cents a piece. I was probably 6 at the time and will never forget my father thinking that paying that much for a hamburger and then drinks was simply outrageous. A loaf of bread at that time was about 18 cents. The hamburgers were much smaller back then, much like their dollar menu today.

Franchises quickly built up and one of the most profitable opened on July 4th 1975. The Barstow Station McDonald's was one of the first oasis in Barstow for travelers between Los Angeles and Las Vegas. Barstow Station has become one of the best known and busiest McDonald's in the nation. The site was opened on the 84th anniversary of the hamburger being invented by a farmer's wife in 1891. Mrs. Oscar Weber Bilby put cooked ground beef patties on her home made buns and served them to her guests at a picnic. Was ketchup, mustard and pickles included, we will never know.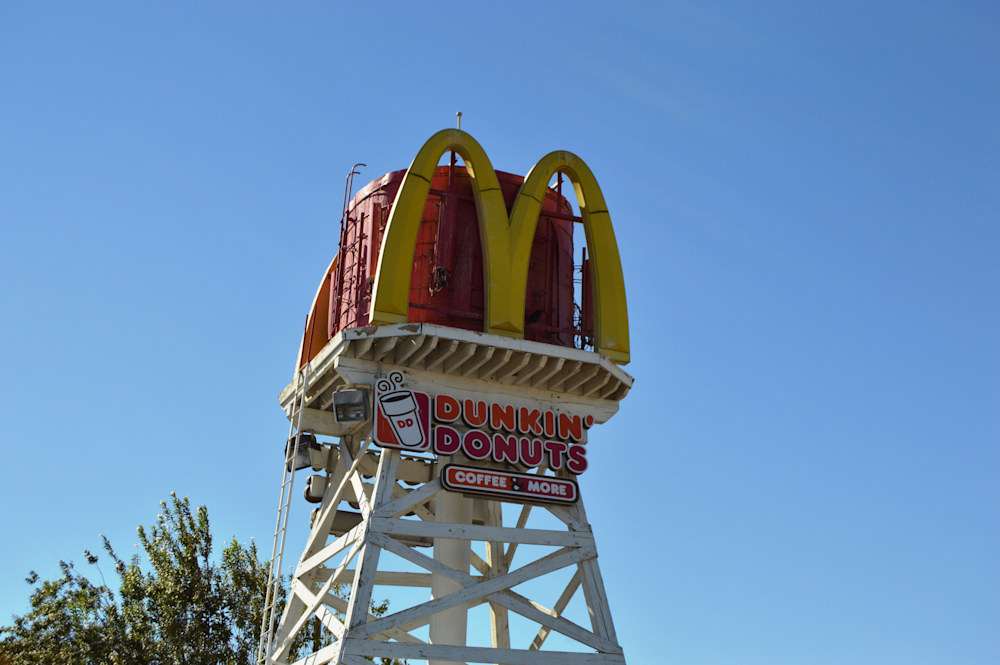 The huge water tower that is on the Barstow property has become an icon of the station was actually on the Mojave Water Camp location. An old gas station was nearby called Poe's. The water tower used to sit about 22 miles west of Ludlow CA. How symbolic for a place you can get drinks and food.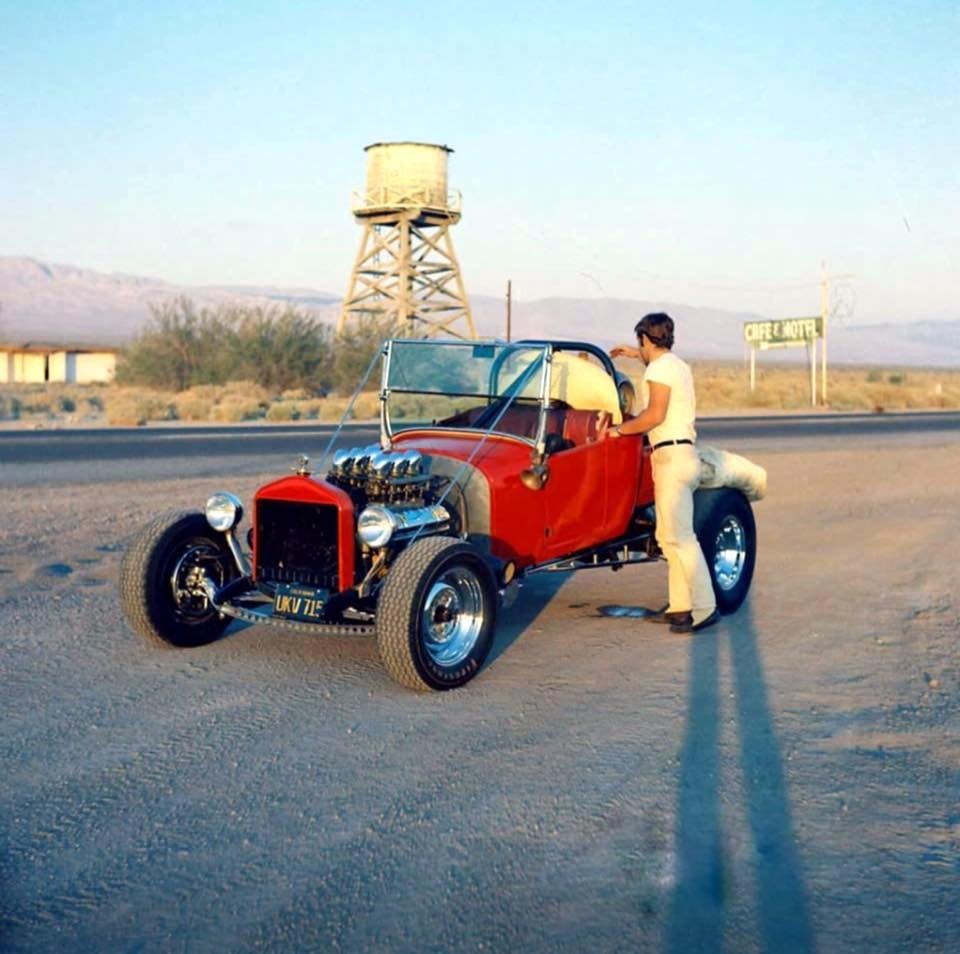 To visit the Museum go to 1398 North E Street San Bernardino CA. This is the business offices of Juan Pollo Restaurants. Albert Okura who owns Juan Pollo also owns the property. The museum is free, so if you do want to show your gratitude, you can patronize his Juan Pollo restaurant at 1256 W. 5th St. San Bernardino CA There are wonderful murals along the side of the building and the Burglar in a jail plus other vintage props.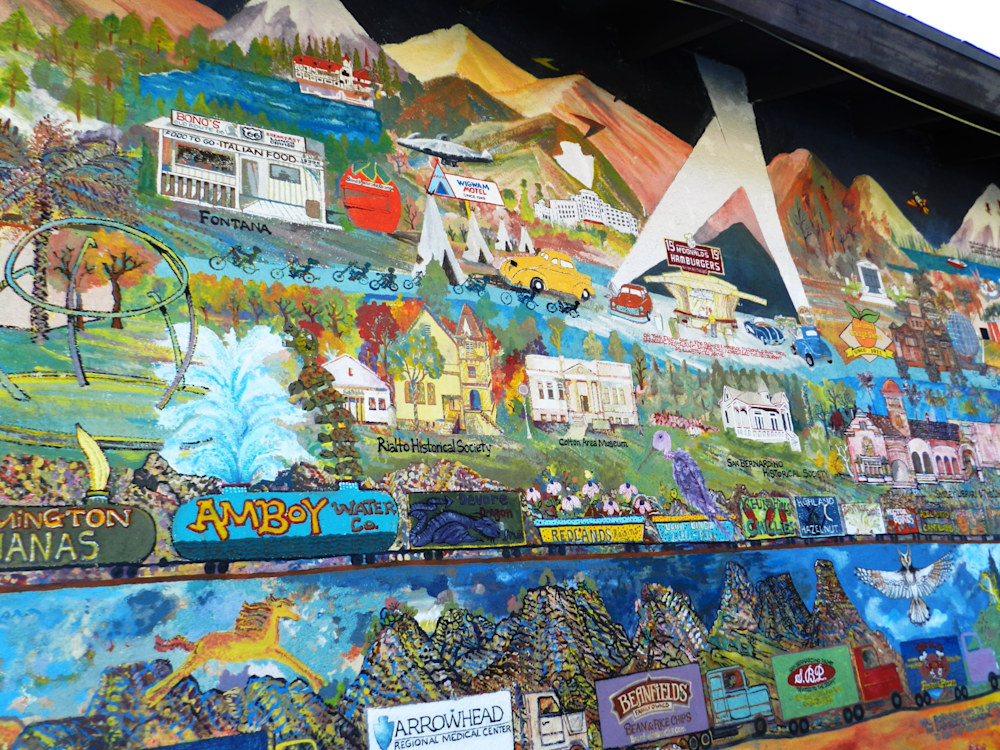 The Barstow McDonald's is at the intersection of Main and I-15. Always a fun stop! Shops and other fast food have now joined McDonald's at this location look for the brightly painted water tower.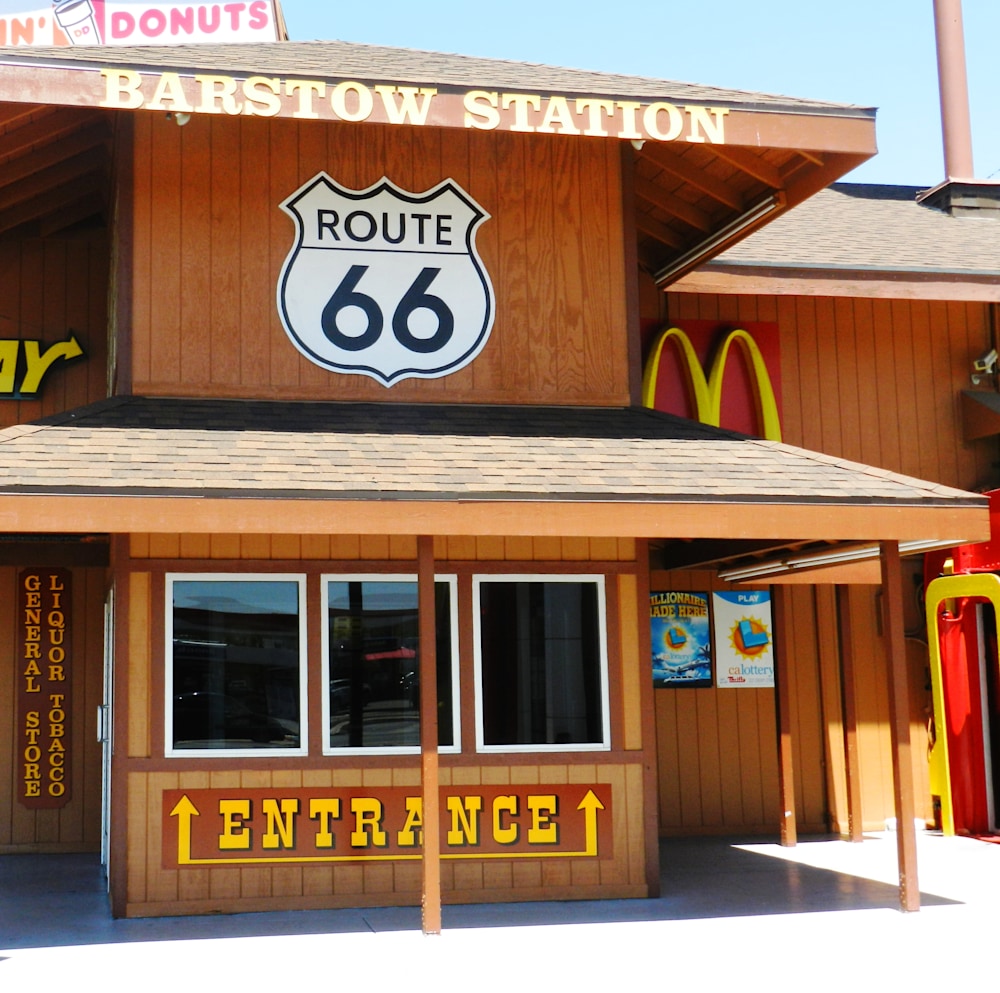 Photo credit Water Tower with motorist used by permission from a Facebook post by Scott Sheehan