Fair Oaks Pharmacy over 100 years old Serving Ice Cream on Route 66
The Fair Oaks Pharmacy in South Pasadena CA is the ONLY pharmacy on Route 66 that still has a working Soda Fountain. Established in 1915 the Pharmacy celebrated it's 100 year anniversary 4 years ago with an addition to their already great neon sign. The Pharmacy is located at 1526 Mission St on the corner of Mission and Fair Oaks Ave.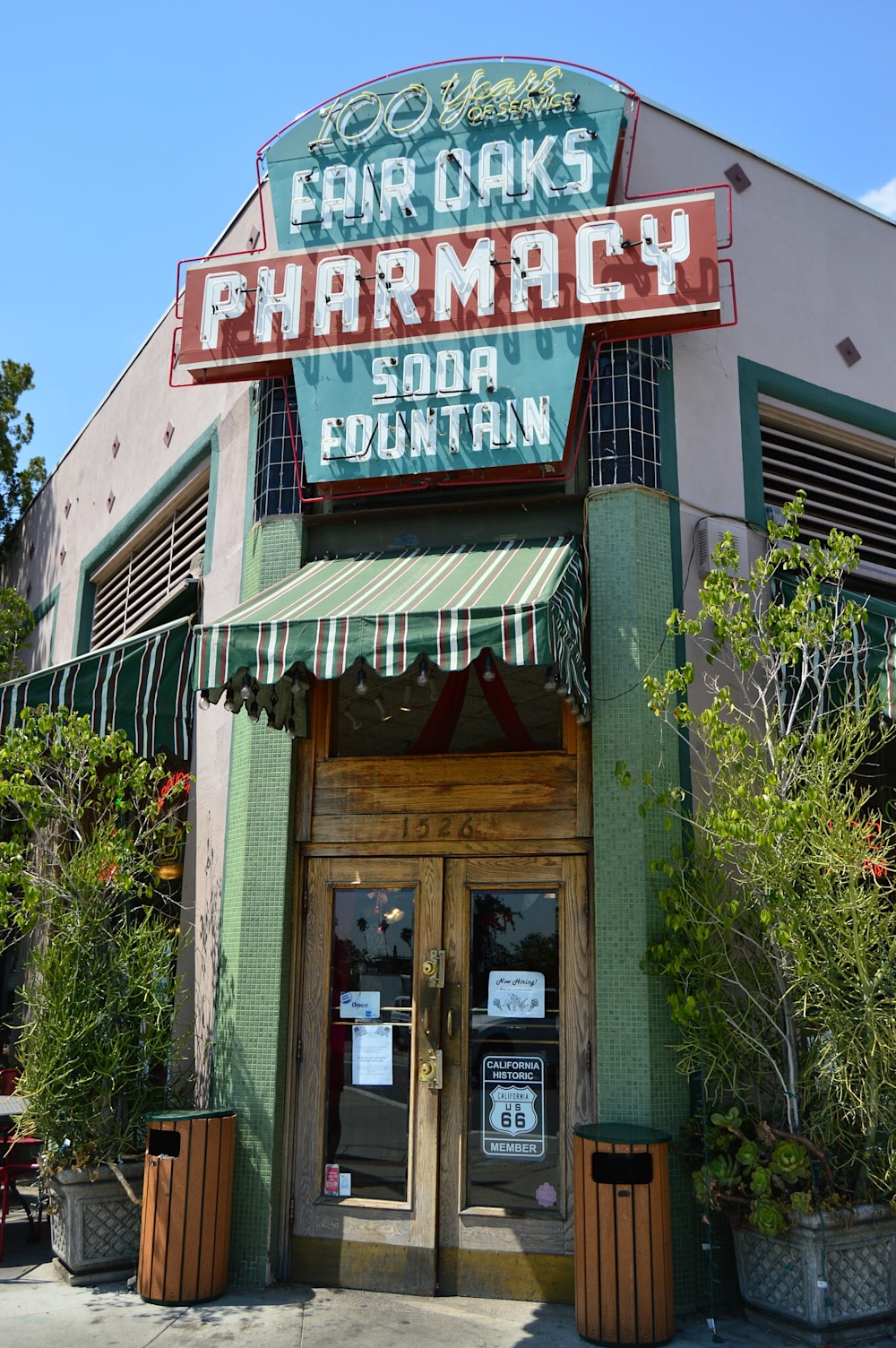 Today most Route 66 travelers consider Colorado Blvd. which is North of the Pharmacy to be Route 66, but during the early days of the Route there was an alignment that went right past this shop, so it is officially on Route 66 and served many early Route 66 travelers and is still doing so today.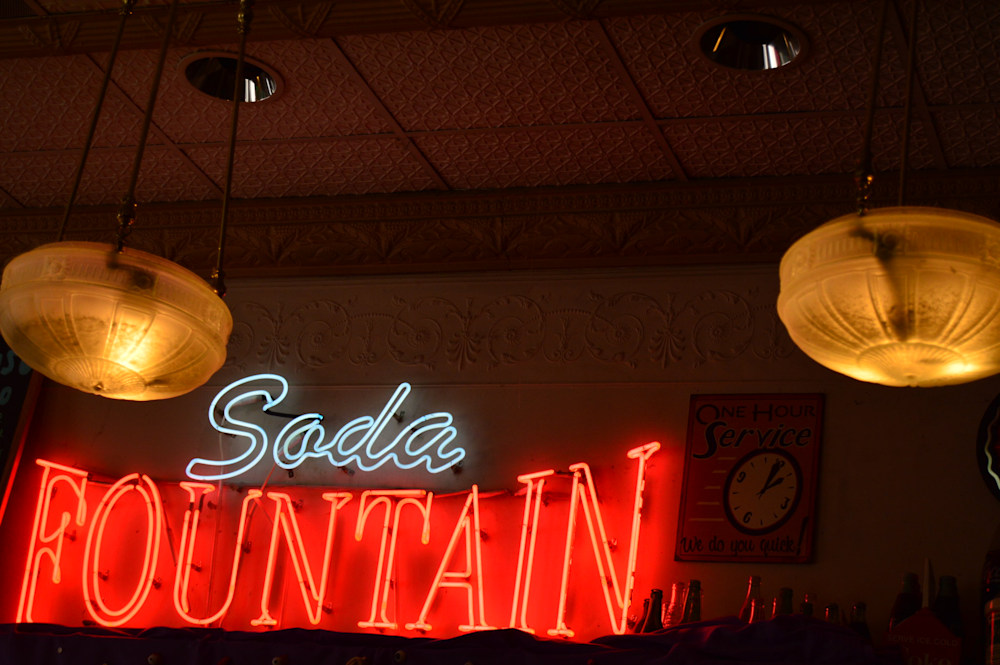 You can find gifts of all kinds and they have a large assortment of Route 66 souvenirs, friendly people and oh that Soda Fountain, it serves up some really great ice cream, and shakes and malts. You can also get hamburgers, and sandwiches etc. You can still sit at the counter just like in the good OLE days.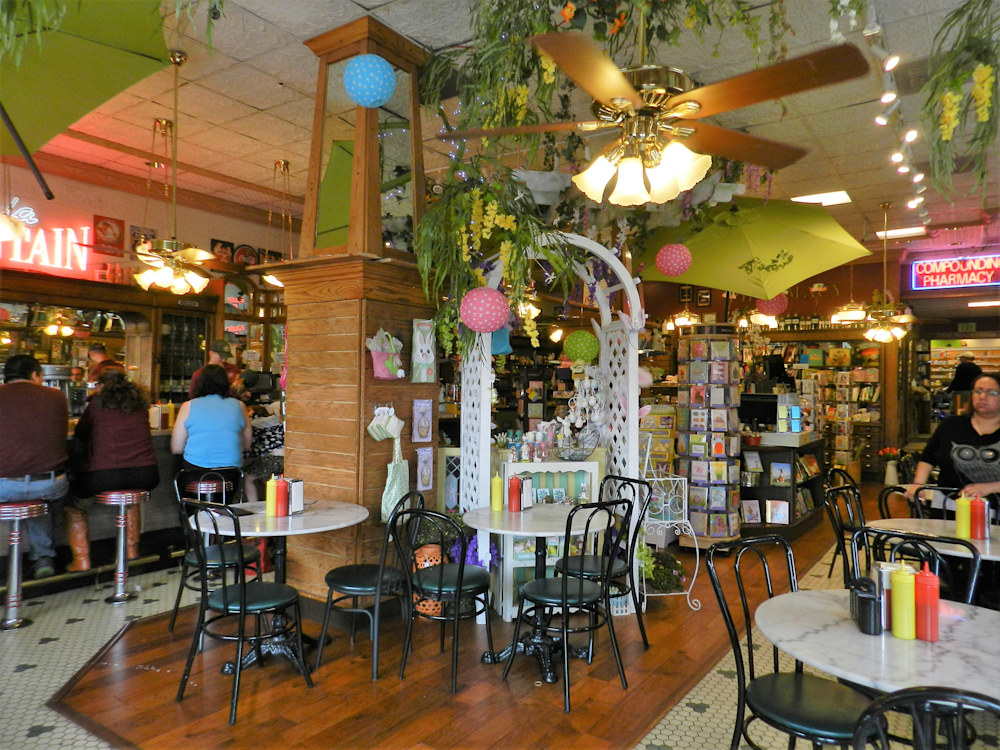 Not too much has changed in the Pharmacy in 100 years, still great service, the same counter, a vintage coke machine and ice cream table and chairs. Hope you get a chance to stop by this icon that is preserved and will bring you back to your childhood, or something so Americana, you can experience it for yourself for the first time. And a Great Neon sign for those signmongers out there! Neon in and out!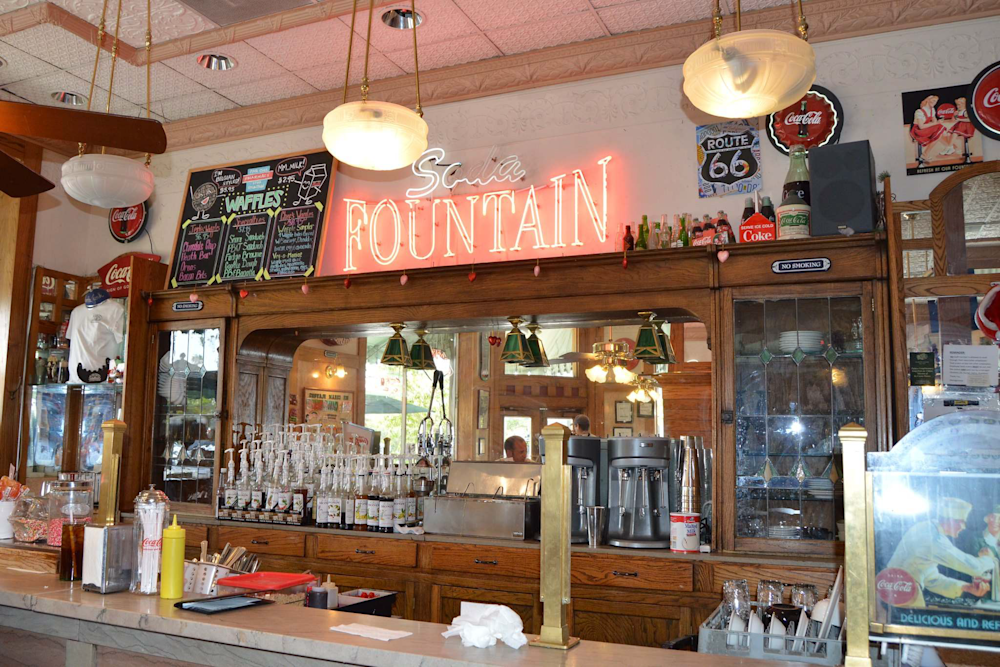 To motor to the Pharmacy, if you have driven down Colorado Blvd from the Bridge, Going west on Colorado Blvd. turn left at Fair Oaks and go down 5 blocks approx. 2 miles, to Mission and Fair Oaks, there is street parking nearby. If you are on the 210 take Orange Grove Blvd. exit go south and go down about 2.5 miles to Mission turn left and the Pharmacy is one block on your left.
Extra bonus both Orange Grove and Colorado are the Rose Bowl parade Route! Look for the colored stripe that helps the float drivers stay on course.