El Rancho Motel Barstow CA Route 66
Eucalyptus trees are pretty much useless for building materials, they do have some medicinal purposes, but the introduction of these trees that grow rapidly and their bark catches on fire easily has not been a good thing for California. Why then do we have so many of these trees that are native to Australia, where the Koalas munch and munch on these.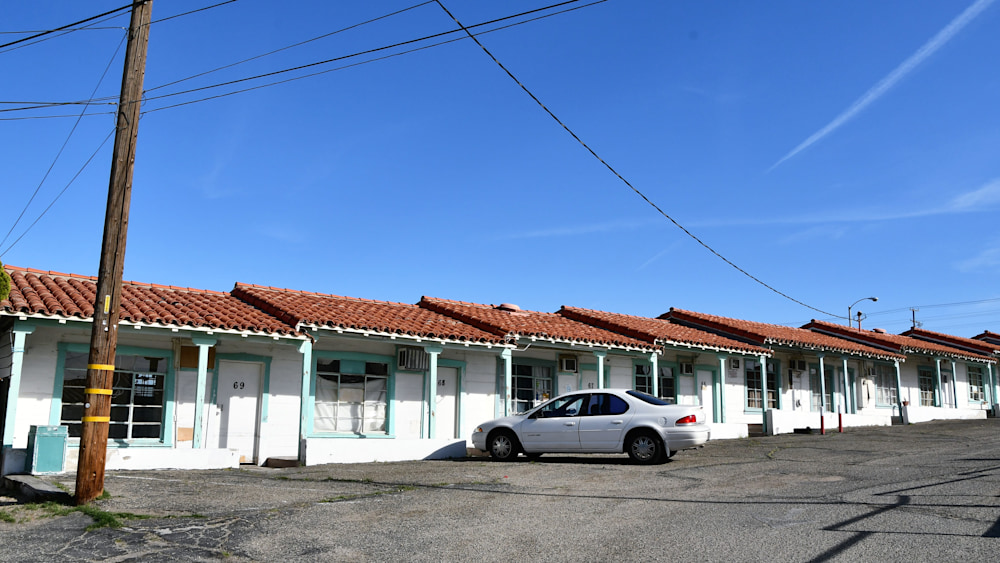 Greed, pure Greed, in the days of the Gold Rush, building materials were in high demand. Thousands of eucalyptus trees were planted and marketed as building materials. Found out that even fence posts and railroad ties could not be made, the wood split too easily. Which brings me to the El Rancho Motel in Barstow CA.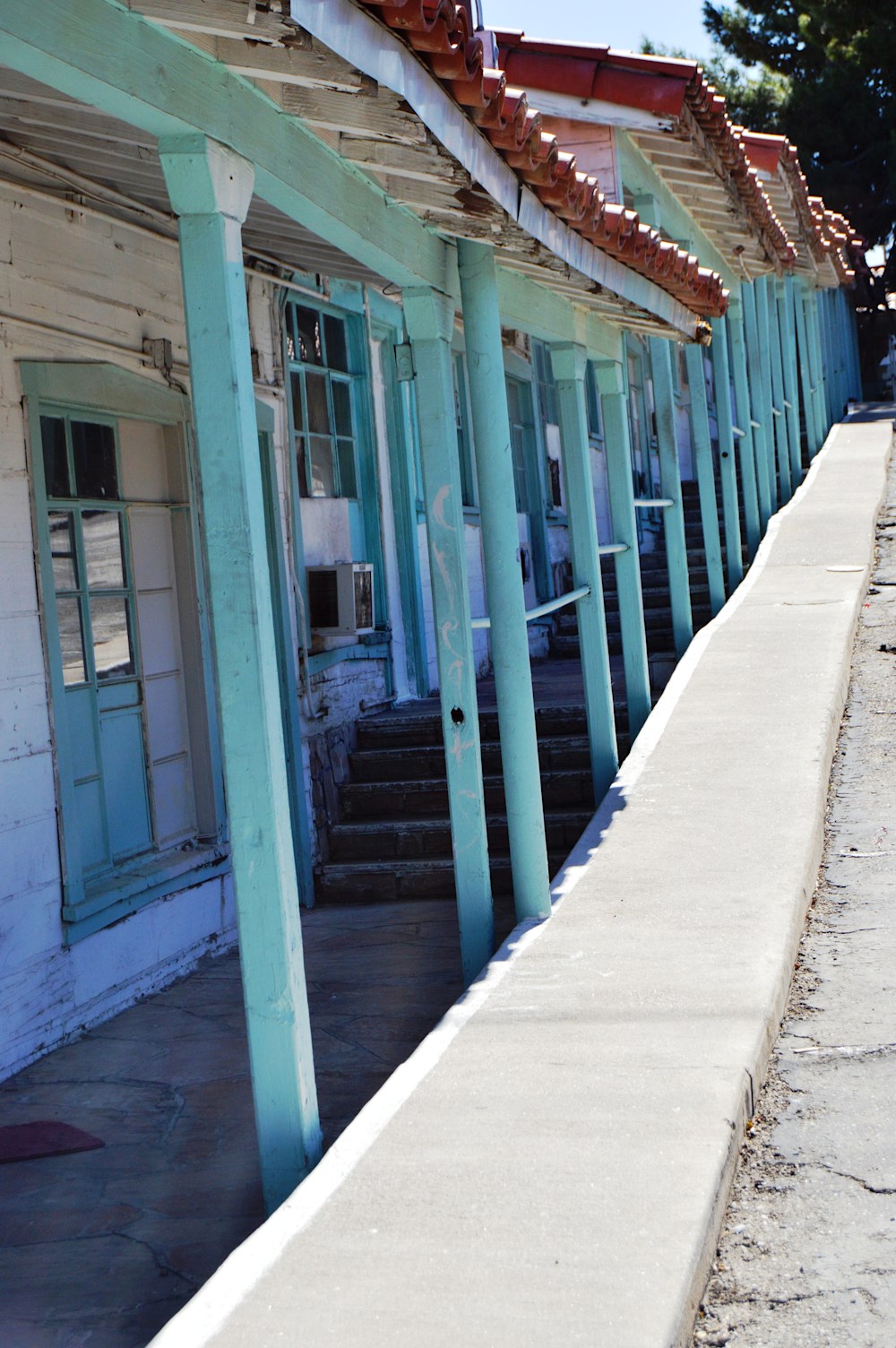 This motel was built completely with Railroad ties from the Tonopah and Tidewater Railroad. Not Eucalyptus tree ties, but sturdy reliable ties.

The El Rancho Motel built in 1944 is located at 112 E. Main Street in Barstow. It is closed, and fenced, although the sign itself is huge and can be seen easily from the street. The motel had a restaurant that sat next door. The restaurant burned.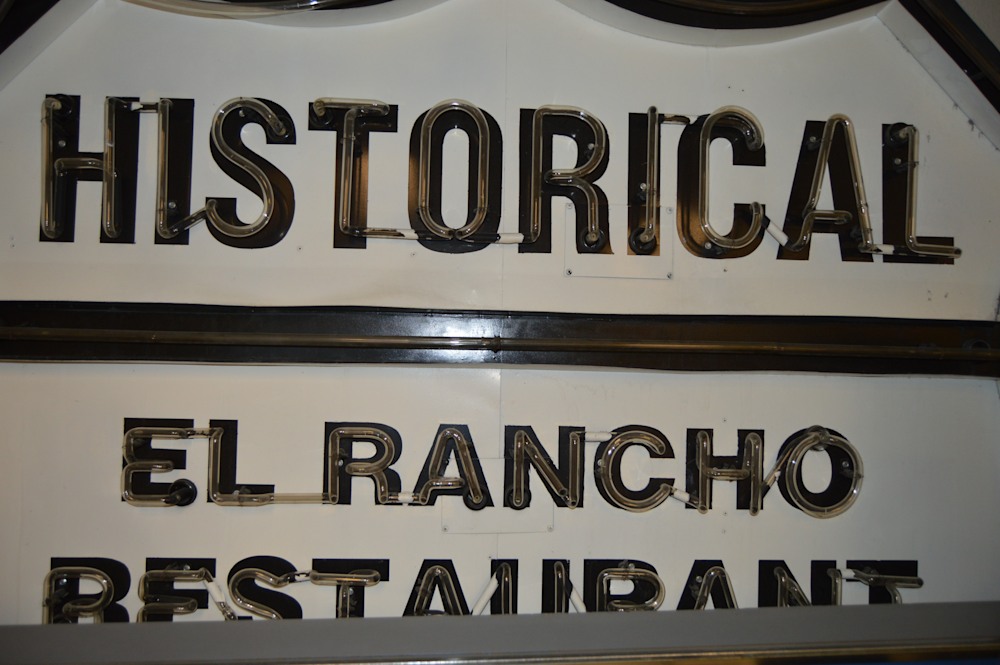 Over the years different owners have tried to bring back the motel and the latest owners have put in a lot of work so it could be used as a long-term rental, and it appears as if they are succeeding. The grounds look neat, the paint is fresh and it even appears they have repainted the swimming pool and doing some landscaping.


The motel fascinates me, you can see the railroad ties up close, and since Barstow was such a famous Railroad town and was named after a Railroad man William Barstow Strong the president of the Atchison Topeka and Santa Fe that building a motel of Railroad ties makes sense.


The Tonopah and Tidewater Railroad that operated from 1907 suspended operation in 1940. In 1943 all the ties from Tonopah Ca to San Diego (tidewater) were pulled up and used for World War 2 supplies and then also in this motel. The materials were readily available and probably at a good price, the motel is good size almost a city block and so the owners at that time took advantage of these ties to build the motel.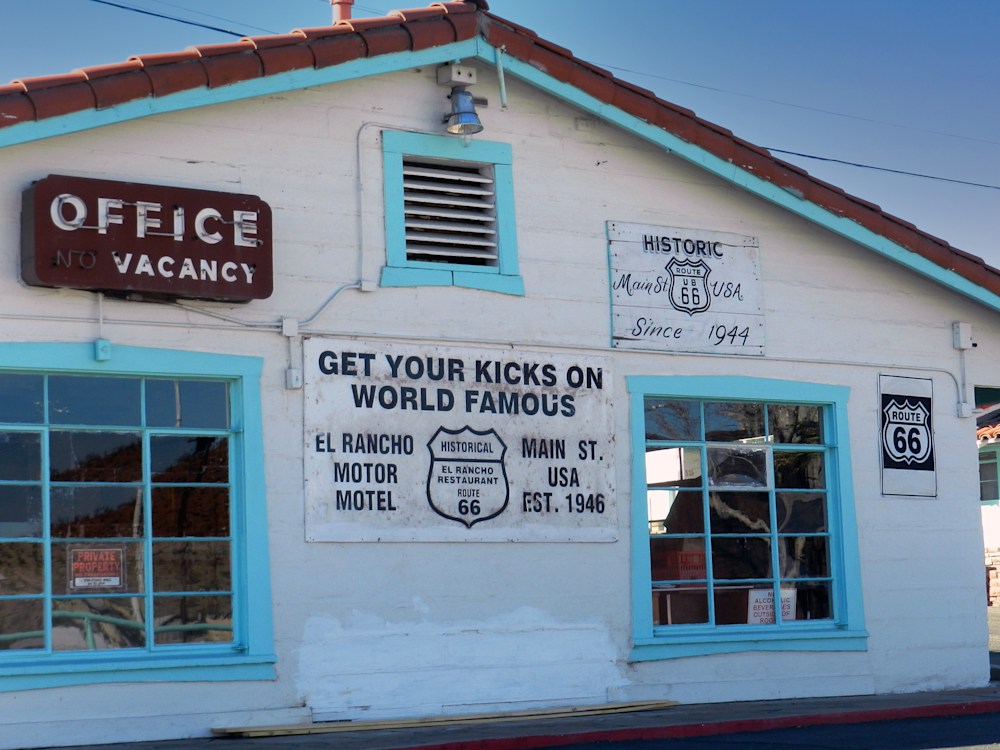 These railroad ties that were used were sturdy and strong as the motel is in sound shape on the outside to this day. With a tile roof, and a big huge swimming pool and courtyard in the middle this must have been a grand place in the 40s and 50s.


They also have a fun how many miles to a desitnation in the middle of the courtyard, and the big neon sign on the top of the motel must have shown brightly for travelers to see even on the darkest of nights.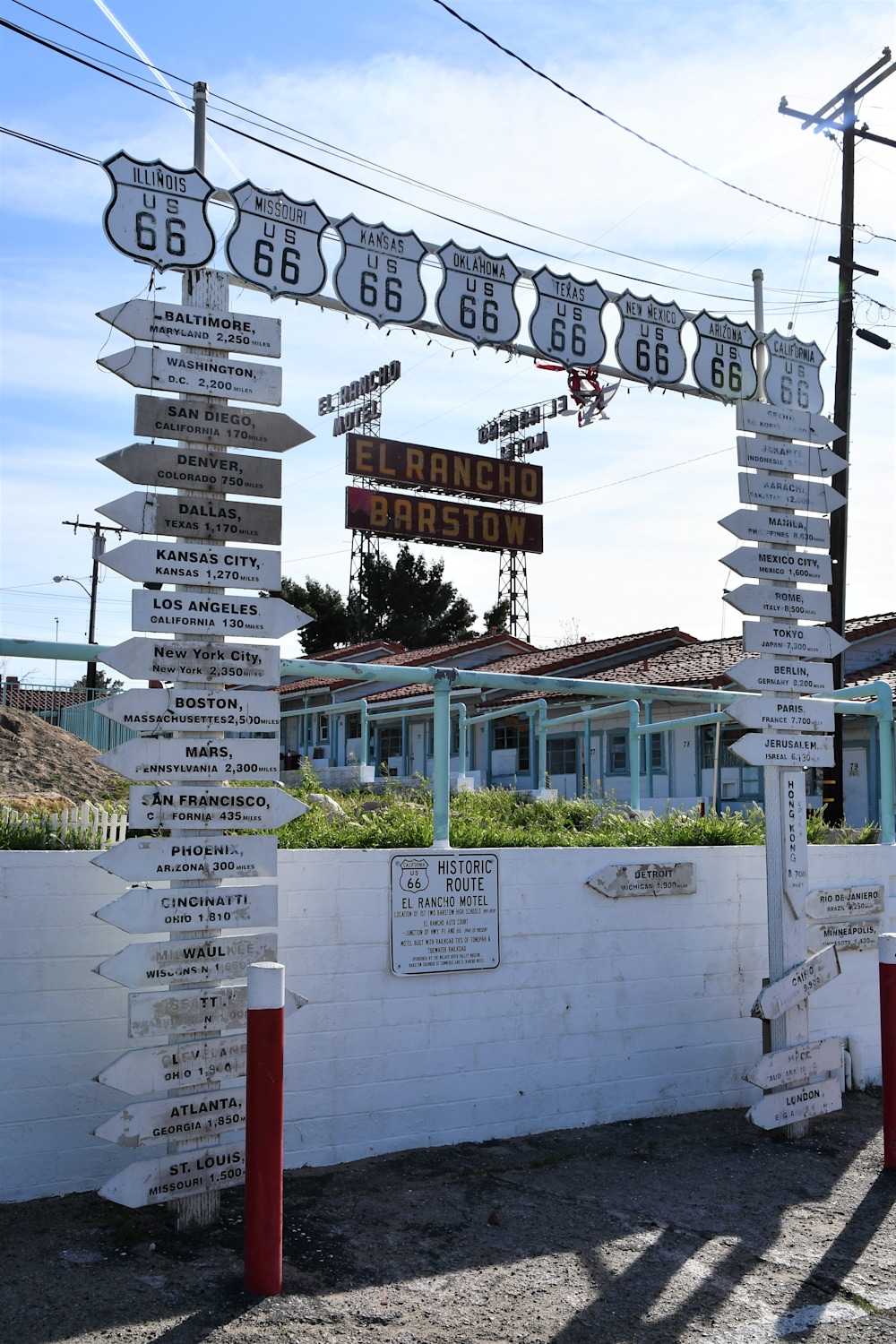 As you travel Route 66 it follows the railroad in so many areas, cannot blame the entrepreneurs of the golden days of yesterday for planting Eucalyptus trees to supply the demand for the thousands of feet of railroad ties that would have been needed, although now that they are here, California has a problem. And no Koalas…………