Chicken Boy Muffler Man Los Angeles CA Route 66
This is Chicken Boy, a Muffler Man near and dear to my heart as he is the only one on Route 66 in California. He is a mutant muffler man, which means he has been altered in some way, ie in this case he has a chicken head. Muffler Men were manufactured in the 60's in Venice CA by International Fiberglass.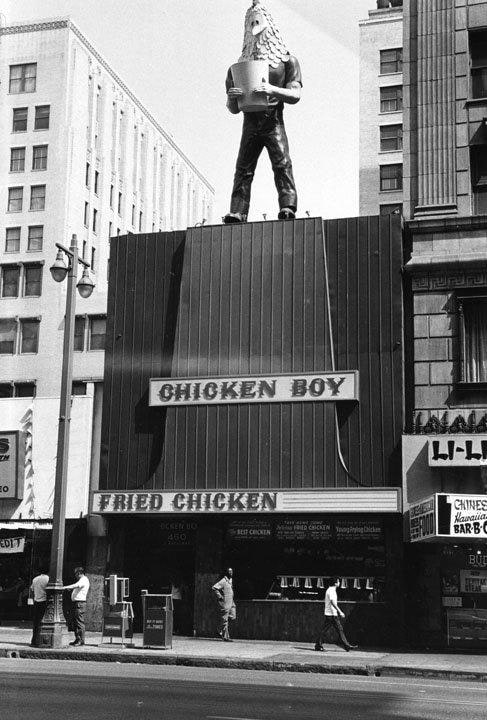 On a fateful day in the 70's Amy Inouye was drawn to a broad shouldered, very tall muffler man that stood a top of a restaurant on North Broadway in Los Angeles, albeit he had that Chicken Head…. She admired him every time she went down the street. In 1984 the restaurant closed, and being concerned for Chicken Boy, she rescued him. Rescued a 22 foot man from a roof and put him in storage, she did.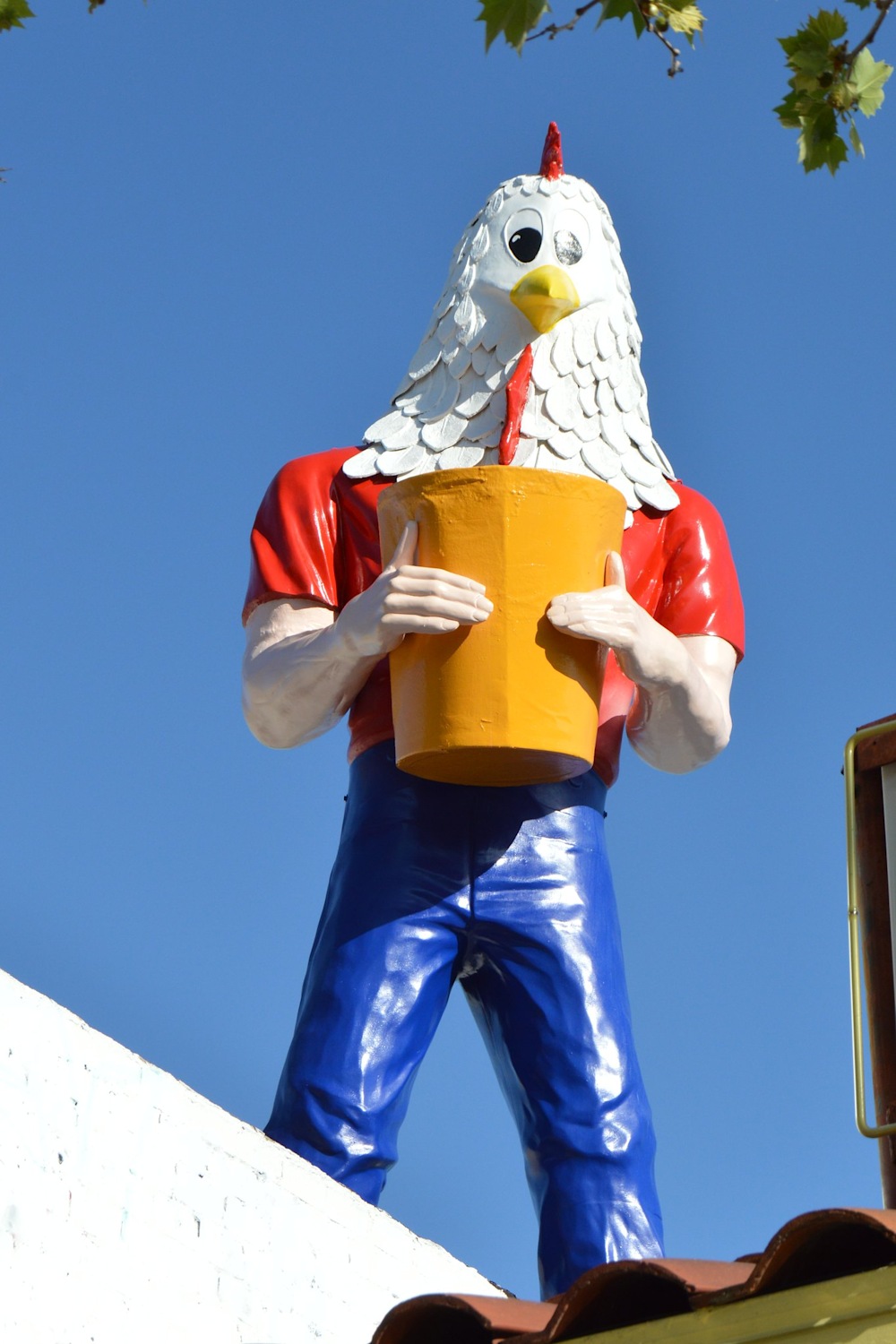 After several years (23 to be exact) and many different attempts she finally found him a home on the rooftop of Future Studios at 5558 N. Figueroa Los Angeles or better known as Highland Park Her story is one of dedication and perseverance, and can be found at her website www.chickenboy.com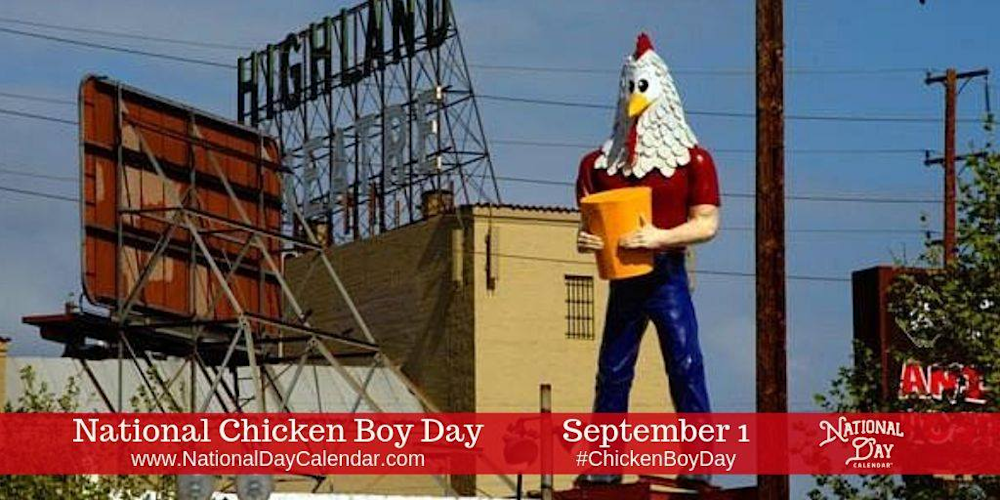 Amy's story of bringing her Muffler Man to Route 66 for all of us to enjoy, is truly amazing, hope you visit her website and her Muffler Man. This is a true Route 66 icon, and part of Los Angeles history. He stood atop the Chicken Boy Fried Chicken Restaurant for years before belonging to Amy.
He is easy to get to, and plenty of parking near by. The Highland Theater is just a block down. Be sure to look up, he is perched on top of a studio, although it appears to be that he is on top of a restaurant once again.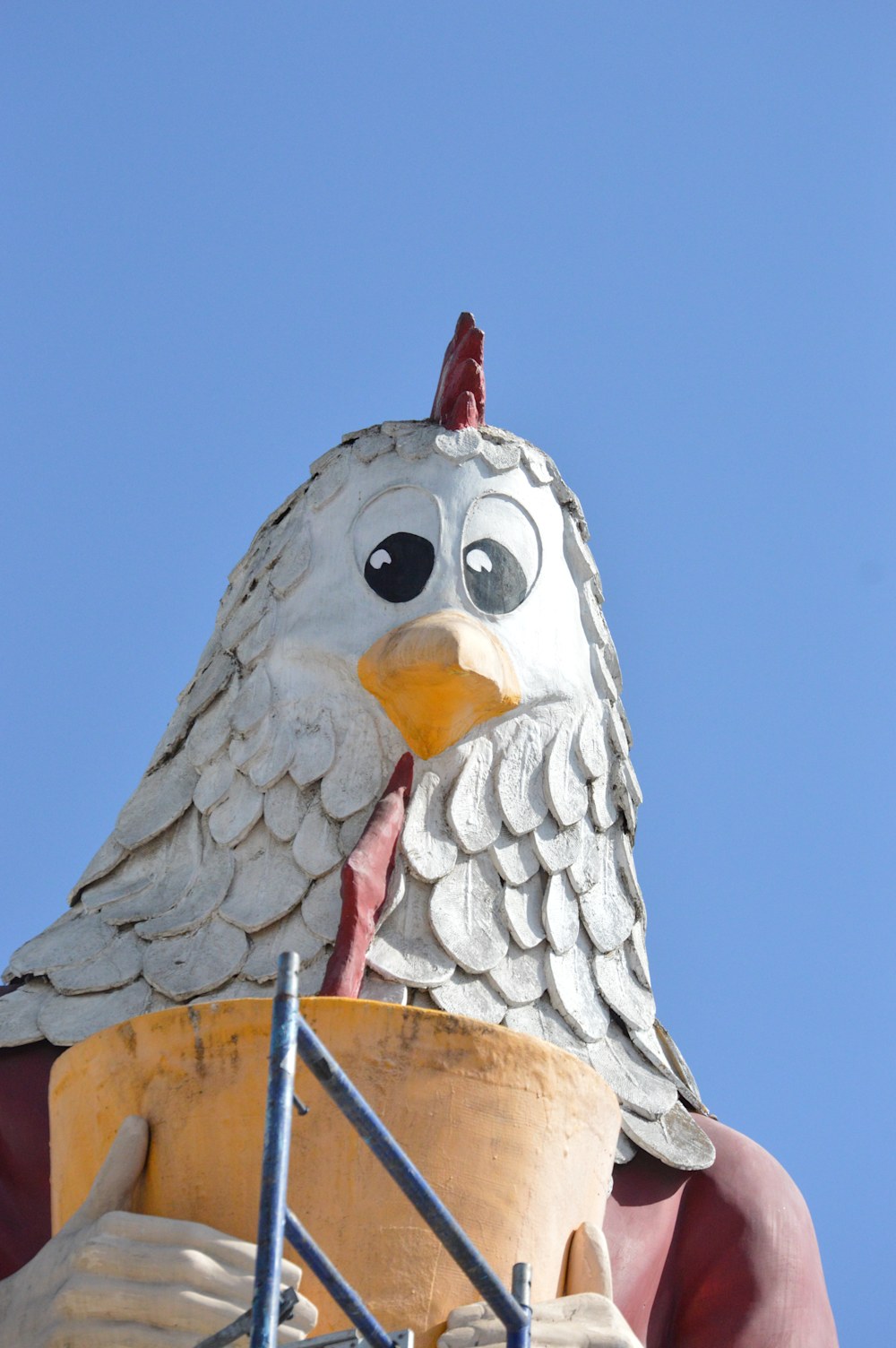 To motor to the Chicken Boy coming west take the 110 Freeway (Arroyo Seca Parkway) and get off on Ave 57, go west to Figueroa St. about a 2 minute drive off the freeway. Turn left on Figueroa St or south to 5558 N. Figueroa. You will pass the theater on your left about a block before you get to the Chicken Boy.