Beverly Hills Art Deco City Hall 90210 Route 66
90210 is back on TV as the cast plays themselves making a remake of the show. Brenda, Brandon, Andrea, David, Donna and more are together again. Only Dylan is missing due to the untimely death of Luke Perry. Although Beverly Hills was famous before these stars were on TV, the show cemented this city's zip code in every one's mind in the 90's and it is on Route 66.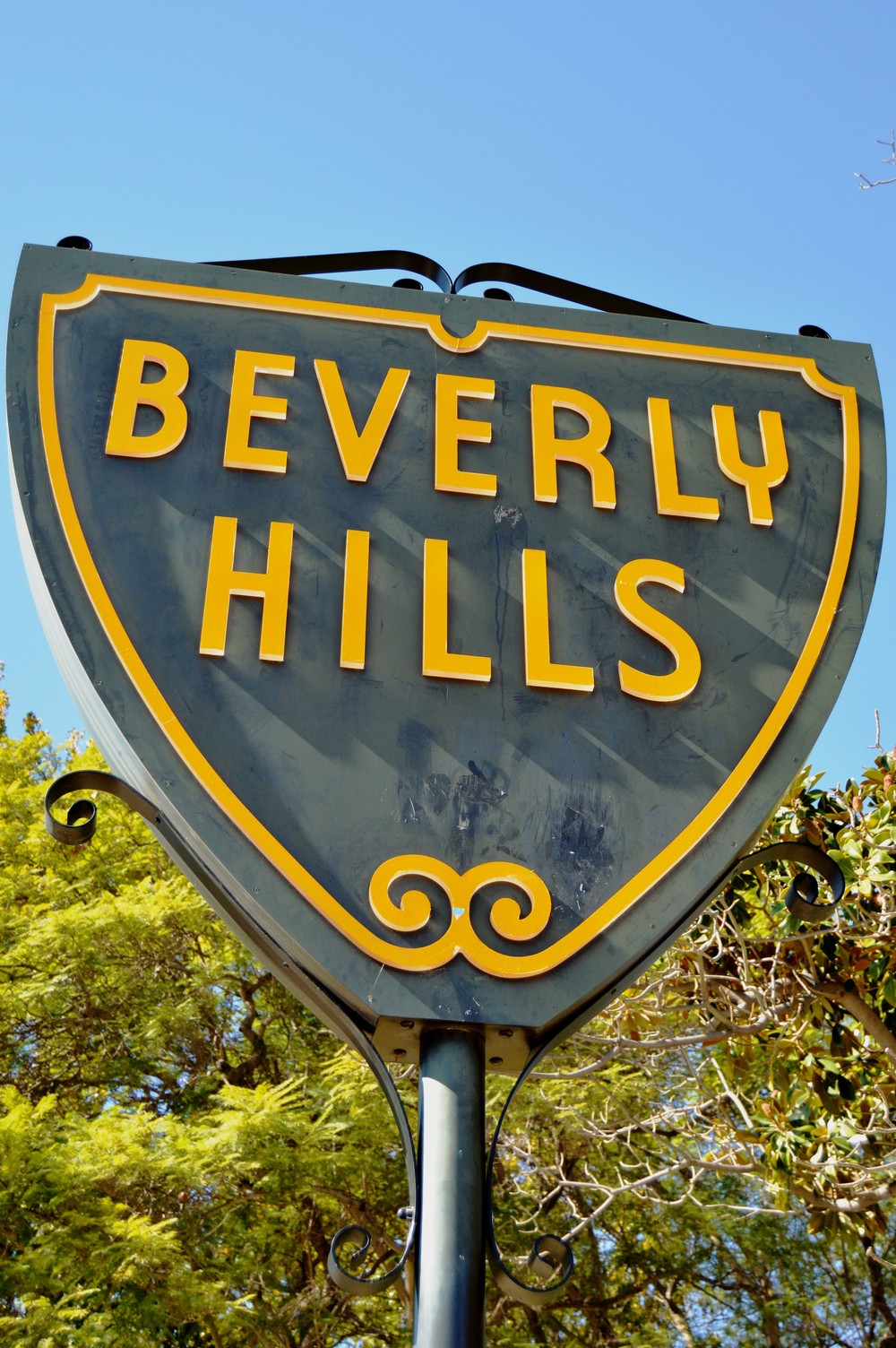 California's Route 66 really does hide in Plain Sight! The exhibit at the Santa Monica History Museum (California's Route 66 Hiding in Plain Sight) inaugurated by Tere Stamoulis and Lynne Miller then masterfully brought to the public by the curators of the museum show that you may be on Route 66 in California and not even know it.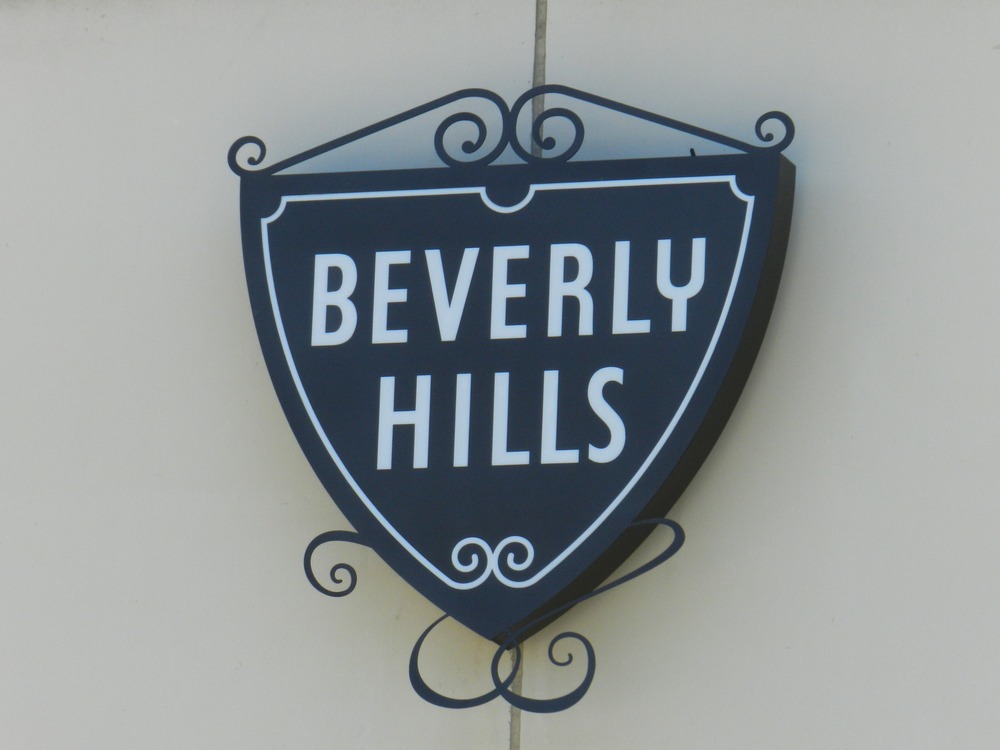 90210 Beverly Hills Route 66 is Santa Monica Blvd. A busy stretch of road that connects West LA to Hollywood. Beverly Hills conjures up the image of movie stars, and glamour and Rodeo Drive. Shopping and Dining at some of the most luxurious places in California. Will you spot a Pretty Woman, with her bags from Louis Vuitton or one of the male actors you know driving a Lamborghini, or McClaren with the top down. It is always fun to go star gazing in this area, and I have seen many actors and actresses from time to time.

The Beverly Hills Park is a peaceful area of Beverly Hills, with sidewalks that meander and a great selfie opportunity in front of the Fountain. Was walking down the sidewalk of the park one day, and this curly haired, 50ish year old gentleman was talking out load to no one in particular, I was hmm, here is a homeless in Beverly Hills just mumbling to himself. As I got closer, I recognized him as a bit actor I had seen on many TV shows I watch. He had papers in his hand which I presumed was his script, he was memorizing his lines for his next gig. Didn't know his name, just the face and didn't have my camera ready, but you just never know who you are going to see and where in 90210.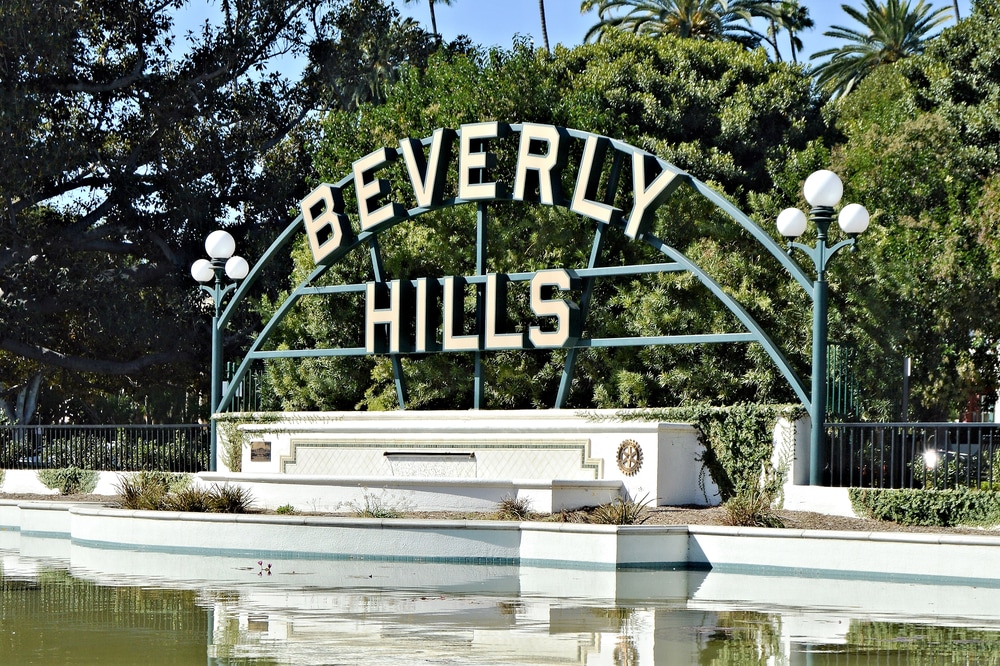 The Stars are fun, although the real attraction for me is the 2-block long City Hall. I love Architecture and It is a gorgeous display of Spanish Revival and Churriqueresque that houses the Beverly Hills Police Station and the offices of the city. The building address is 464 N. Rexford and there is street parking close by to take a closer look. The Churriqueresque is a style used in Spain in the late 1700's and it is the ornate cake frost topping effect which is elaborate and expensive to build that makes this such a treasure. The building is on the historical preservation list for Beverly Hills, built in 1932 and designed by William J Gage.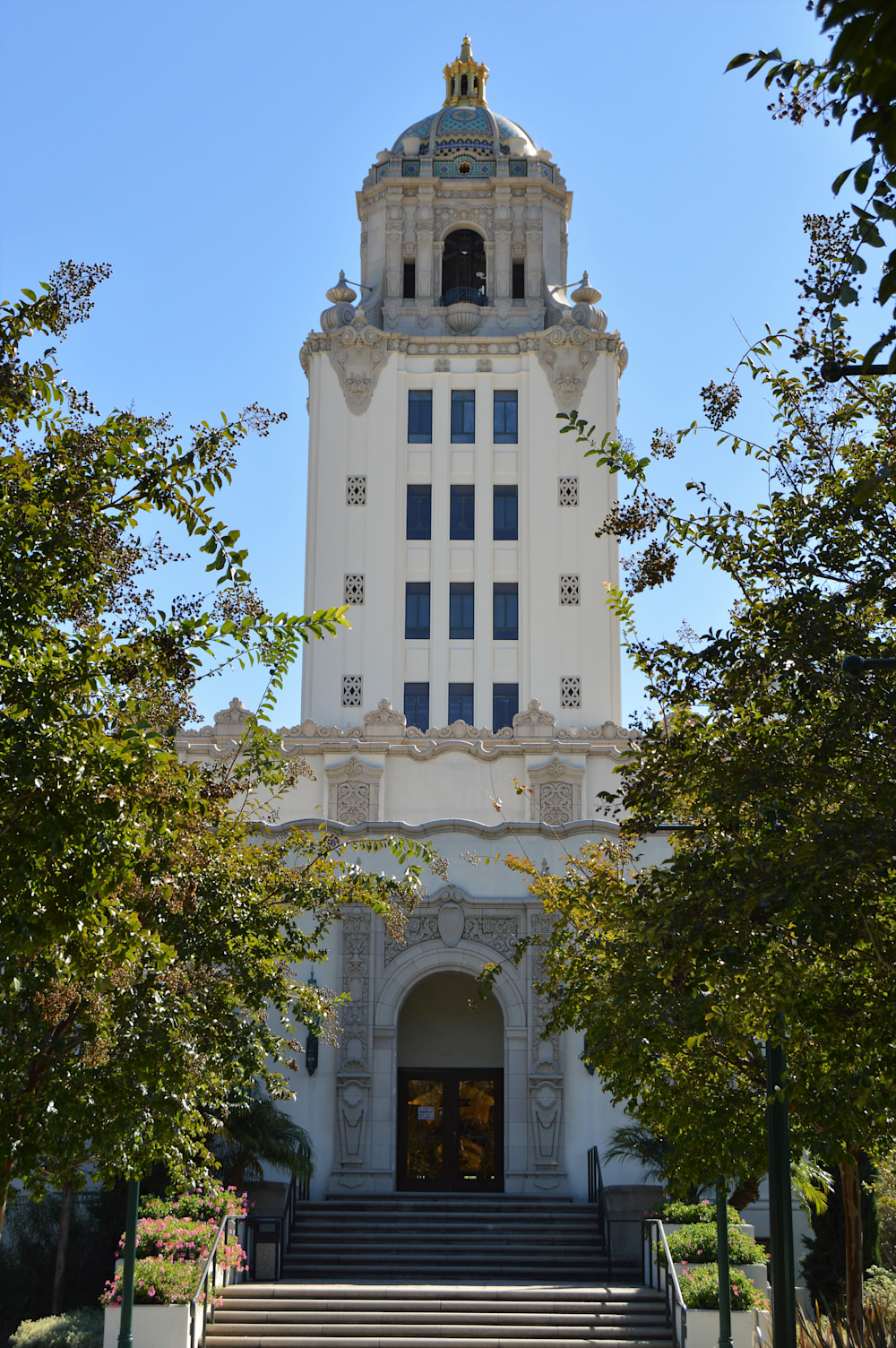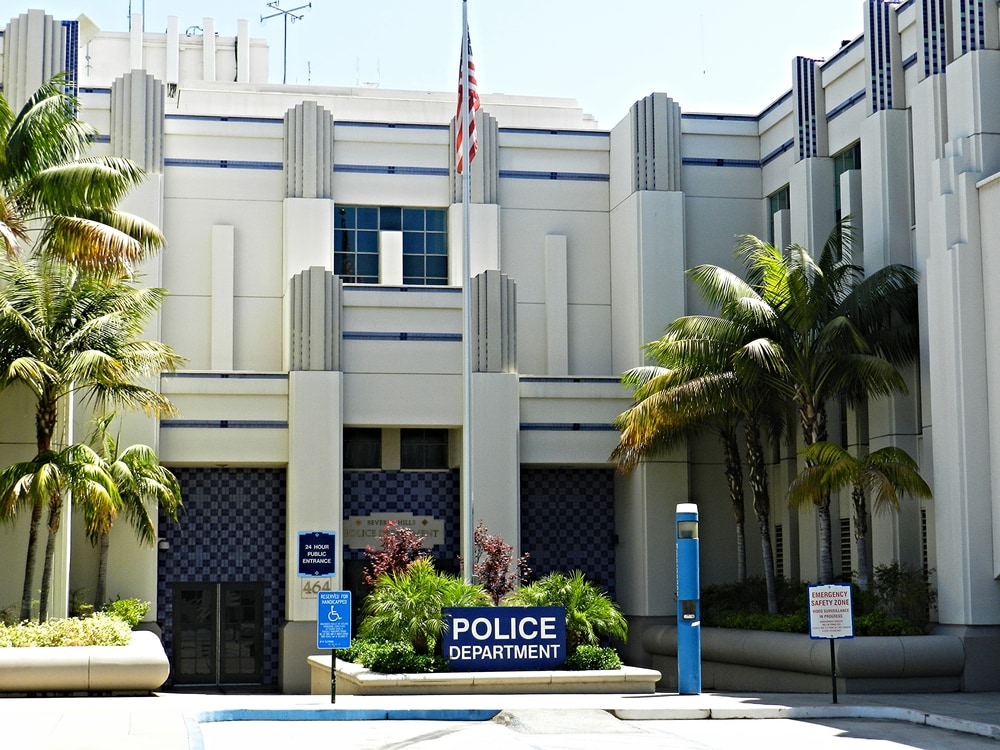 Rodeo Dr intersects at Santa Monica Blvd. Rodeo Dr. fun to walk and window shop, if the purse strings don't allow couture. The park is at the west end of Rodeo Dr. and Santa Monica Blvd. and goes for 3 city blocks City Hall is 5 blocks from Rodeo Dr.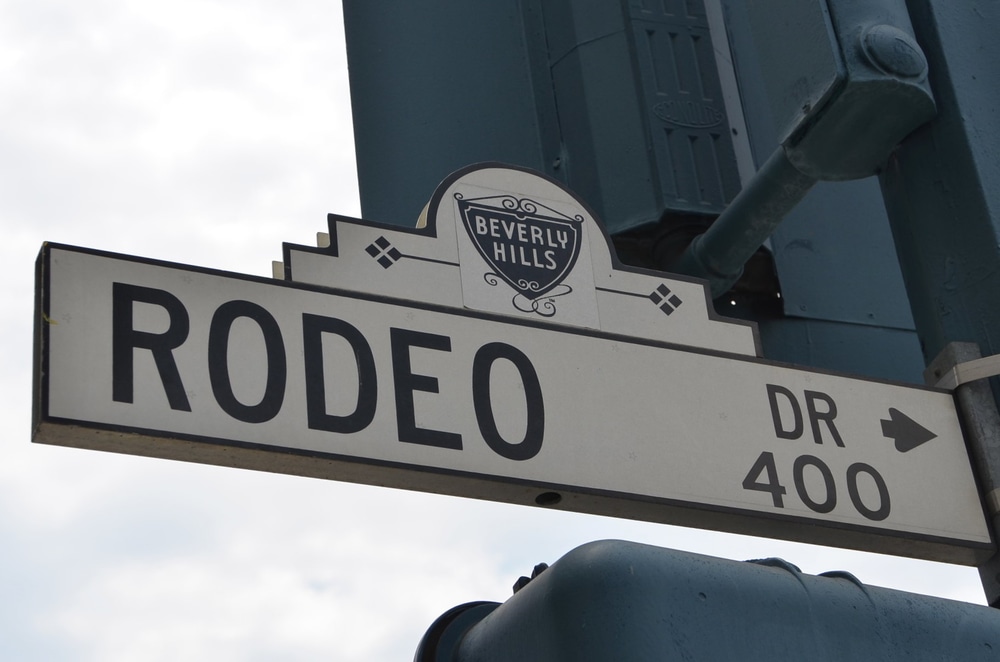 Beverly Hills just recently adopted signs along Santa Monica Blvd that incorporates their famous iconic city shield with the Route 66 shield. No longer is Beverly Hills hiding in plain sight. It is probably fair to guess that most people who traveled this area never knew they were on Route 66. Santa Monica Blvd. Route 66 continue to Sunset Blvd where it goes south into the Los Angeles downtown area.