Azusa Foothill Drive In Route 66
Lights, camera, action …. The Azusa Foothill Drive In Theater operated for almost exactly 40 years opening on December 18, 1961 and closing on December 28, 2001. The marquee for this Drive In Theater is preserved and it is huge, the screen which was also huge was torn down in 2005. When you are at the double marquee signs, you will see the vast amount of land that this Drive In once occupied.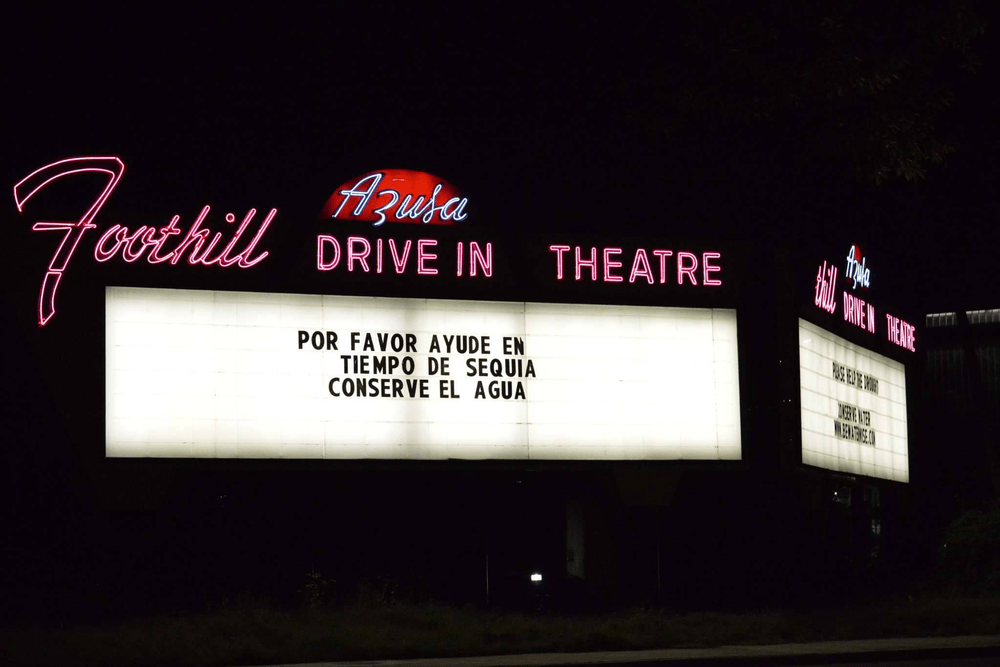 The neon and bulbs on this marquee would have lit up the night and the rows of cars behind the marquee would have waited patiently when the giant screen showed the first movie on that opening night, Babes in Toyland and Misty (I had to google that one! ) …. And to the last movies, Harry Potter and the Sorcerer's Stone and Ocean Elevens. Although the drive in closed on that long ago December night, you can still almost smell the popcorn and visualize the cars lined up for a Fun Friday night date.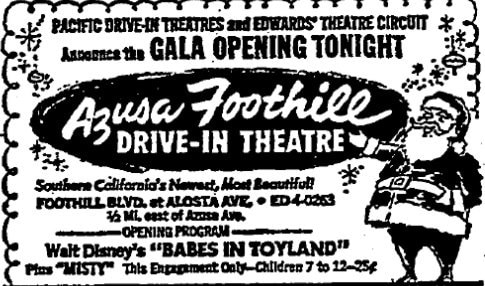 In 2002 Azusa Pacific College purchased the land and the marquee. The California Historic Resources Commission declared the Marquee a State Landmark in 2002. The sign underwent a restoration that was completed in tandem by the city of Azusa and the college in 2007 ensuring that the citizens of Azusa, Route 66 visitors and theater buffs will be able to enjoy seeing this wonderful incredible sign for years to come.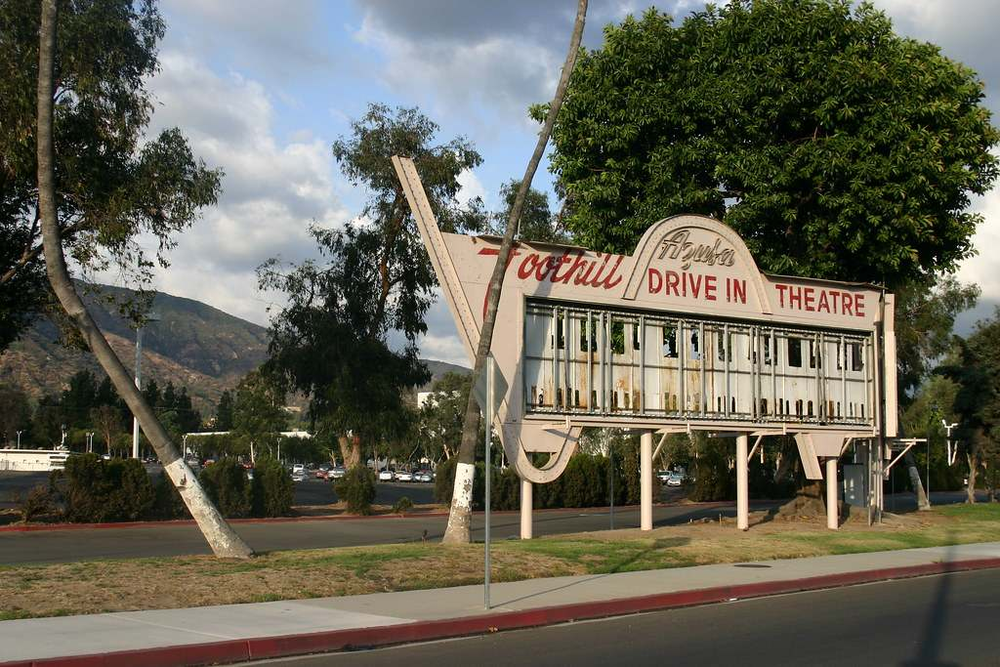 To the credit of the Azusa Pacific College they have done a great job keeping the sign painted and put it to good use to announce the events of campus activity. One side is in Spanish, the other side is in English, keeping with the original use of the sign when it was announcing the movie of the week.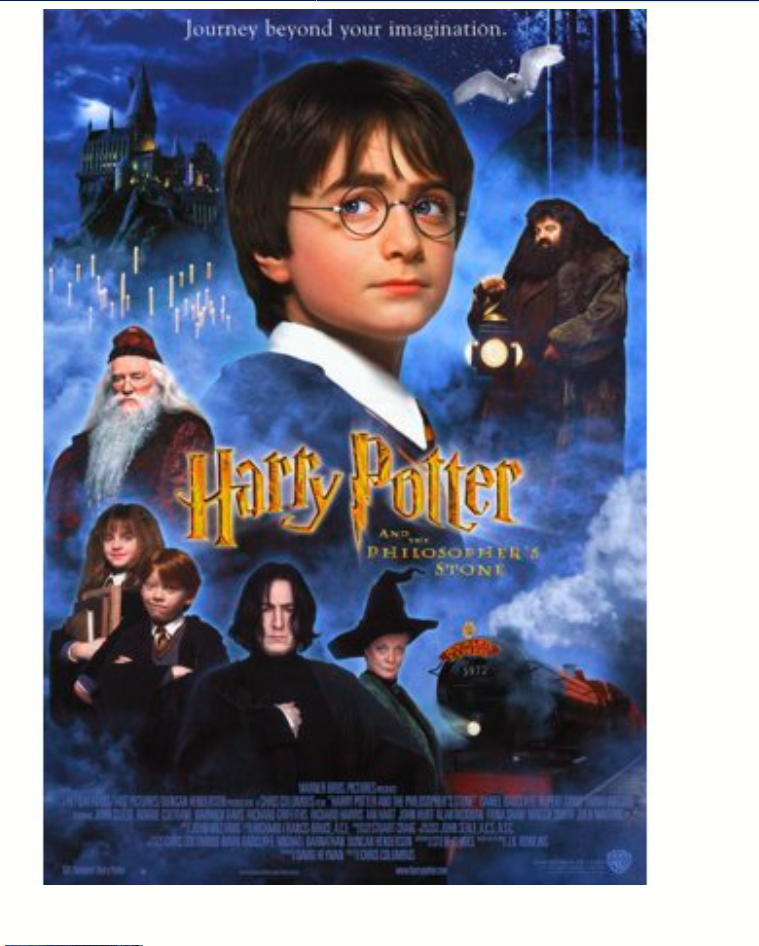 The theater held 1500 cars and was the last remaining drive in west of Oklahoma on Route 66. It is truly fun to see if you are a movie enthusiast, old theater aficionado, a neon sign photographer, a route 66 traveler, or just a history buff.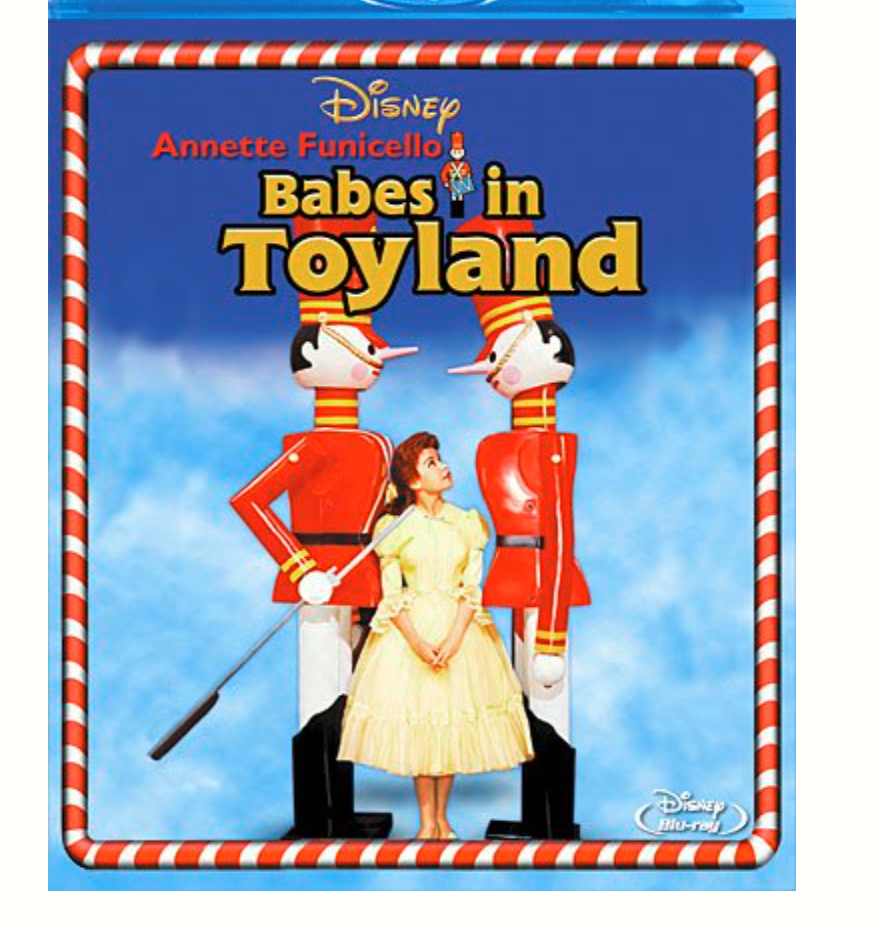 To motor to this landmark, 690 E Foothill Azusa if you are on the 210 exit at Citrus Ave and go north 1 and ½ mile to Foothill Turn right on Foothill (Historic Route 66) Park in Front of Stardust Inn to be able to stop and look and get some photos. (about a block from the sign on your right) If you have gotten donuts at the Donut Man in Glendora or had a pastrami sandwich at The Hat Glendora, then motor west on Historic Route 66 and it will meet up with Foothill, and the Marquee will be right in front of you, again to park go to Stardust Inn then on your left about a block.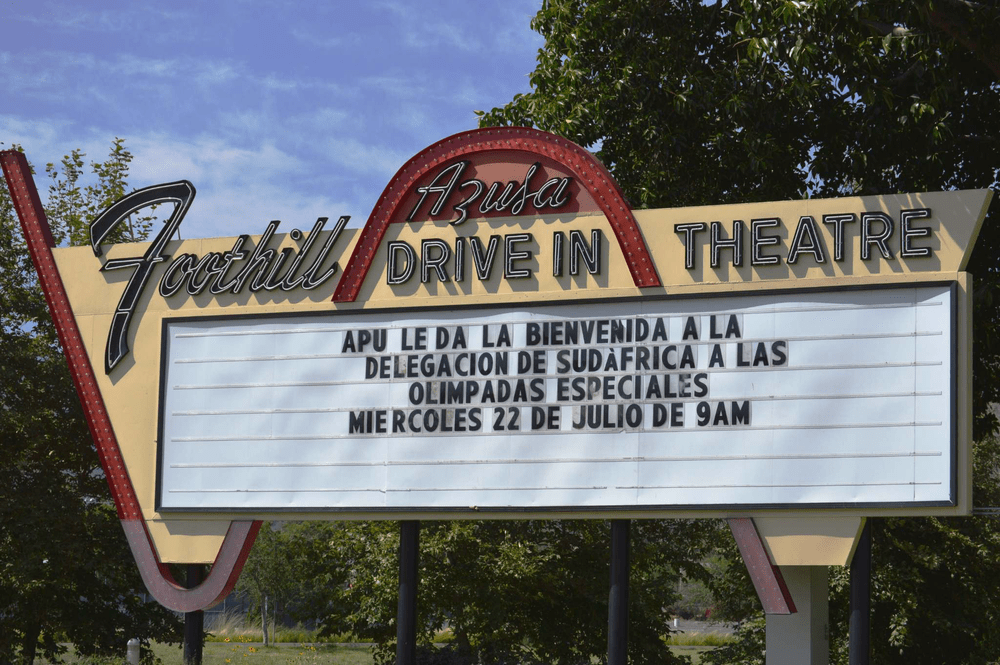 Sign before restoration picture from 2006 Stuart Spicer Flickr
Opening ad Mark Rivest