Angel's Flight Los Angeles CA route 66
A dollar for a 298 foot ride, that is 1/3 of a penny for a foot. If you went a mile that would cost you $7.75, 10 miles $77.50 Where is this ride? It is Angels Flight Downtown Los Angeles, that ride was worth every penny, and dollar for dollar, no other attraction in LA is as affordable as this one!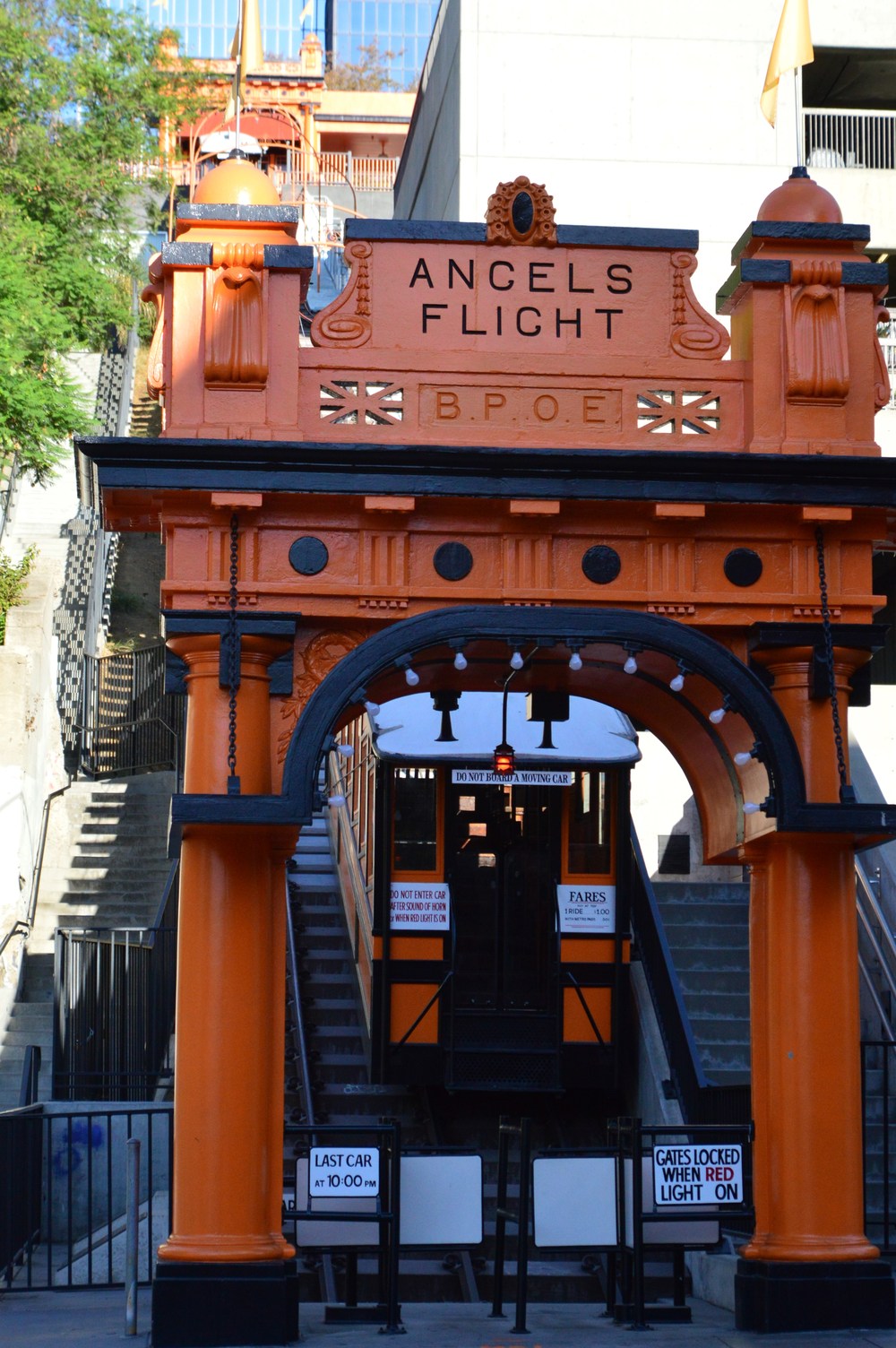 Angels Flight is one of those kitschy touristy attractions that I live for. To get to the attraction go to Grand Central Market at 317 S. Broadway in Los Angeles, walk through the market it is literally across the street on Hill. Grand Central Market has numerous places to eat from different venues. A great place to start your Broadway Downtown adventure. Angels Flight will take you from the Historic Broadway District to a lovely area called California Plaza. More on this later…..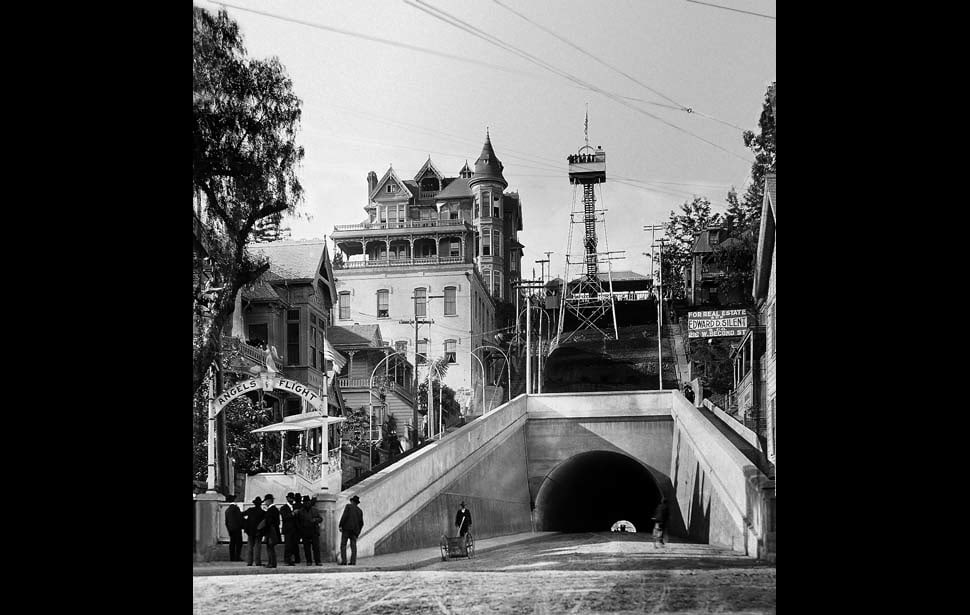 Angels Flight was the brainchild of Colonel J Eddy in 1901 and it took passengers from Hill St to Olive Street. Although it had several owners in the 68 years it was first operated, there were no serious injuries. After redevelopment of the area Angels Flight was closed down, the original cables and brakes and gears that served people for so long was scrapped. The only thing to remain and to be stored were the cars proudly name Sinai and Olivet. They went to a storage area in 1969.
In 1996 the cars were brought back out, new tracks and brakes and gear were installed ½ block south from the original site. But the new tracks brakes and gears were not installed in the same manner as the originals and a fatal accident waiting to a happen took the life of an 83 year old gentleman in 2001. There is a lengthy description of the epic failure of the brakes on Wikipedia if you so desire to learn more.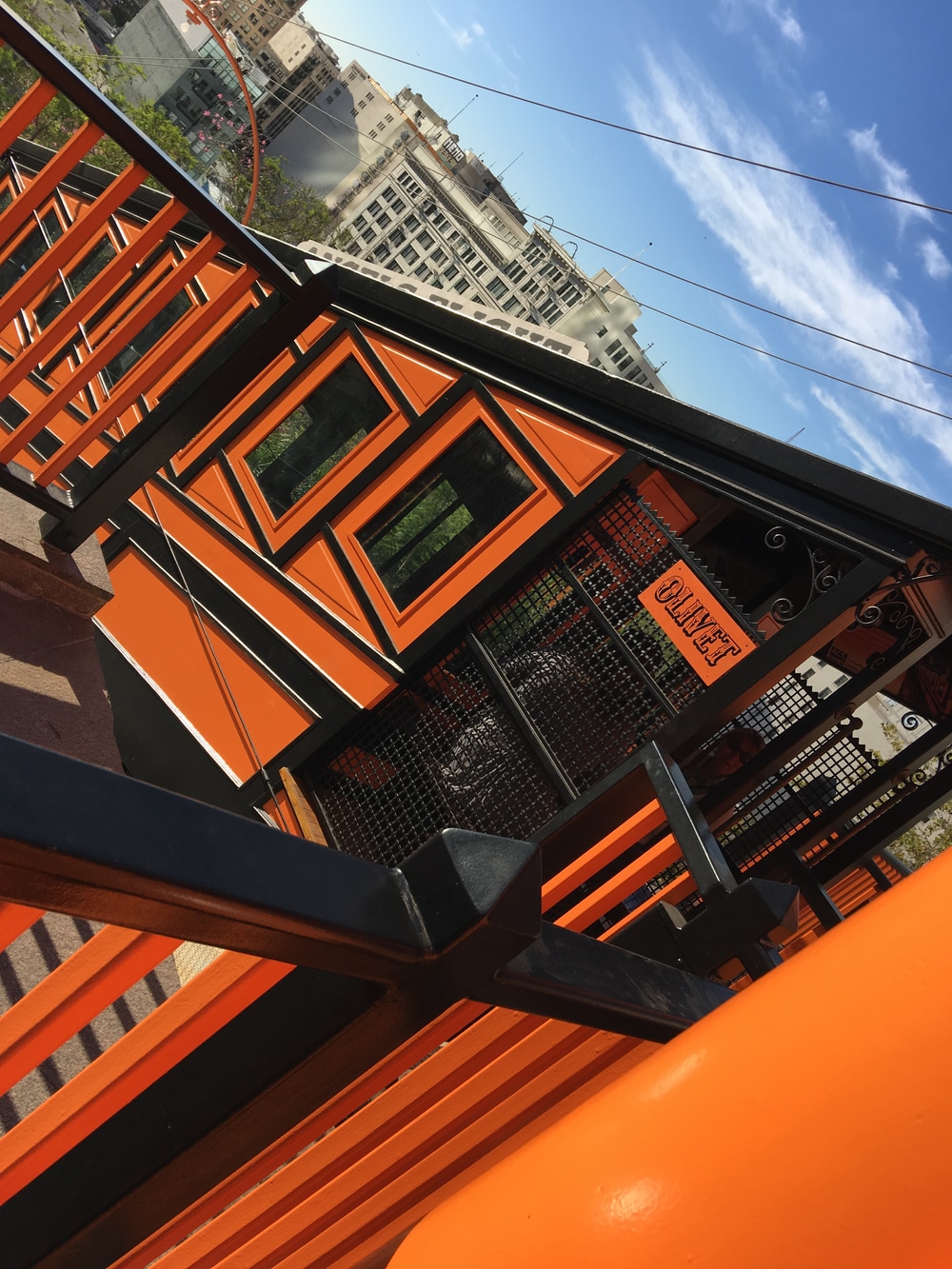 After a few starts and stops, the system was fixed correctly to all inspection, regulations and safety standards, having several back up systems for brakes and Angels Flight reopened in 2017. It also got a fresh coat of paint, one of the pictures here is in 2016 you can see the difference. The cost of the ride had risen to 1.00 up and 1.00 down, from .50 cents in 1969, but the attraction was viewed as a sentimental and beloved icon. The necessity of the Flight was no longer as valid as in 1901 and later, you can easily navigate the distance between the two stops in these modern times. But the nostalgia, the riding of the cars, the fact that Olivet and Sinai were still in use, connects you to the Los Angeles of olden days, in not too many ways that can be still enjoyed. The 298 foot ride takes you to a peaceful place with fountains where you can look out over the city and see the buildings and streets below.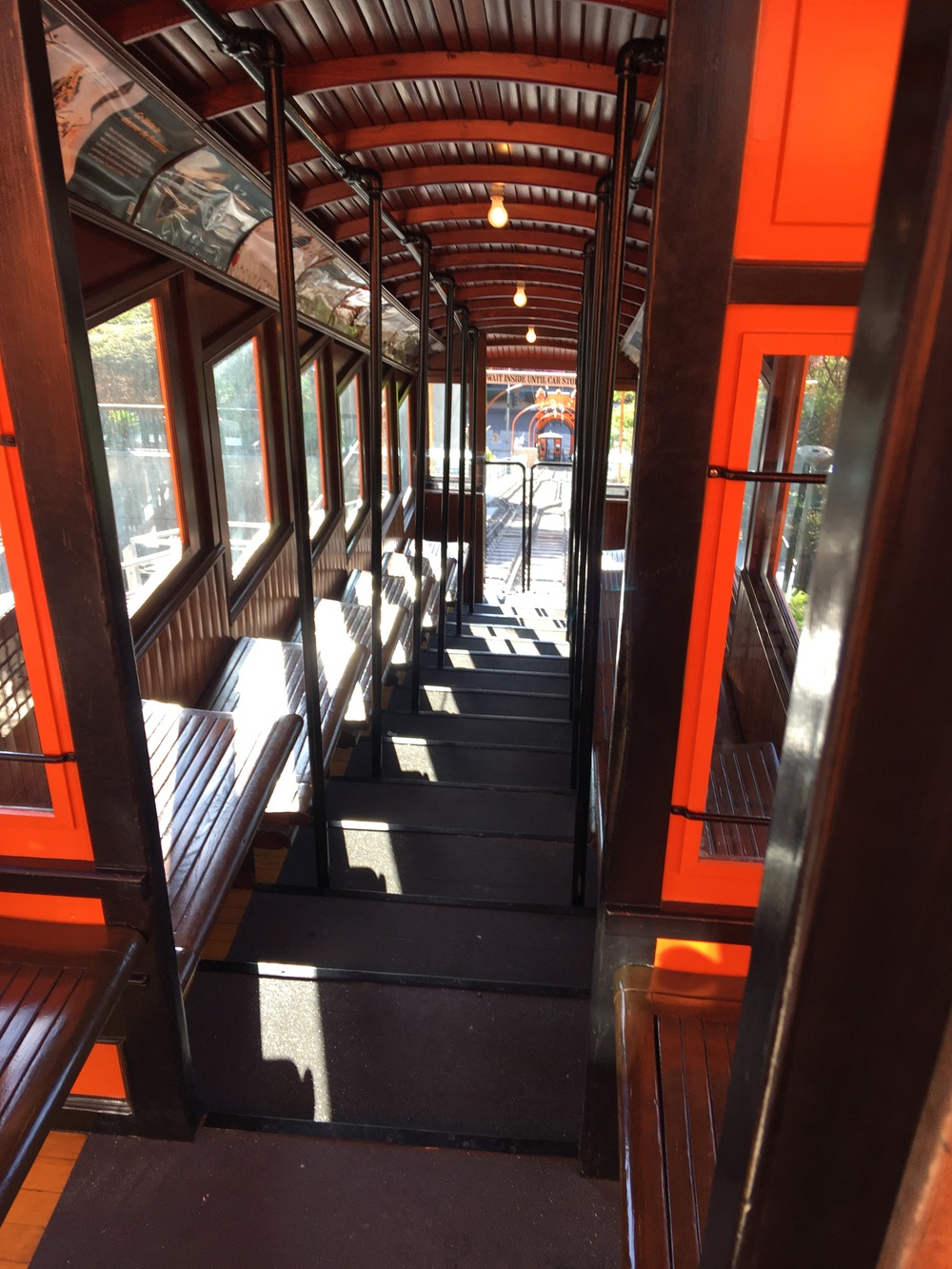 For just a short time, you can visualize yourself in 1901, perhaps with packages from your shopping spree, taking Angels Flight to arrive at your home in Bunker Hill, and not having to hike up hill to do so. Colonel Eddy must have been hailed a hero in 1901! When you ride Angel's Flight you can see how steep that hill actually is between stops. Olivet and Sinai, the cars have been polished and their wood gleams. The paint is now a bright orange. There is a coffee shop at the top of the hill and so much more.